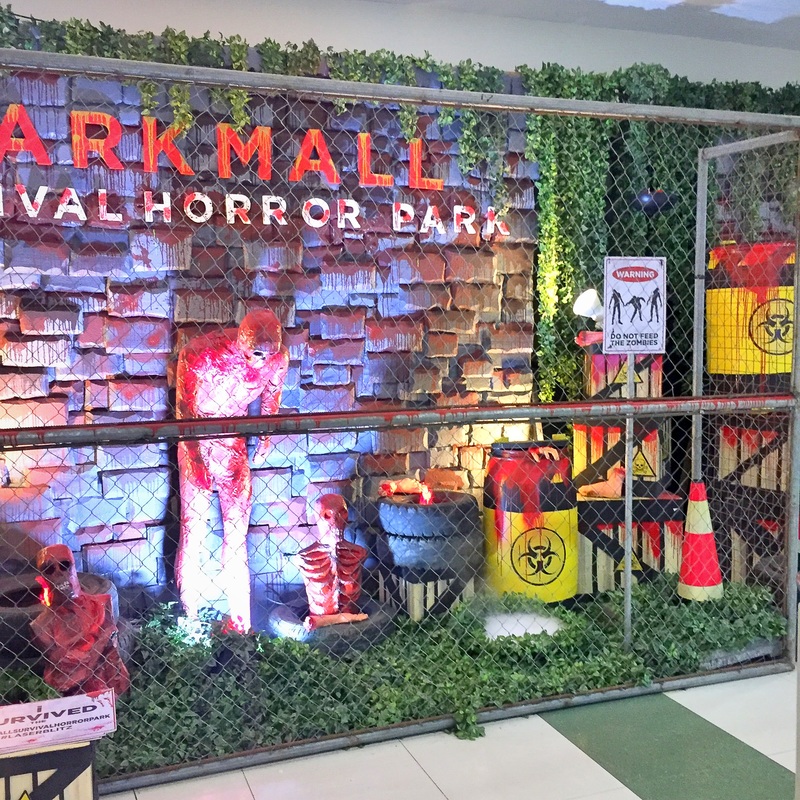 Halloween is one of the most anticipated and exciting event of the year where kids and even kids at heart can dress up into something unique (e.g. super heroes, anime cartoon characters, fairies) and into brutally scary. It is also the time where horror booths are opening and to kick off my Halloween vibe into my nerves, I've got to taste my own medicine in a zombie way.
To start my Halloween vibe I invited some friends to try Parkmall's this seasons newest attraction the Survival Horror Park! It was definitely scary (awooooo!) nerve racking and a challenging course with obstacles along the way. Zombies, vampires, hunchbacks and such can make you scream your lungs out coz they will run and chase you (good luck!). If you're adventurous enough then this attraction is for you. For just Php 50.00, tag along your besties and cliques to enjoy zombie hunting. A high tech laser gun will be provided by 4 (four) players to fight and shoot the zombies back just don't get lost coz no one will help you find your way out (watch out!) and you should survive.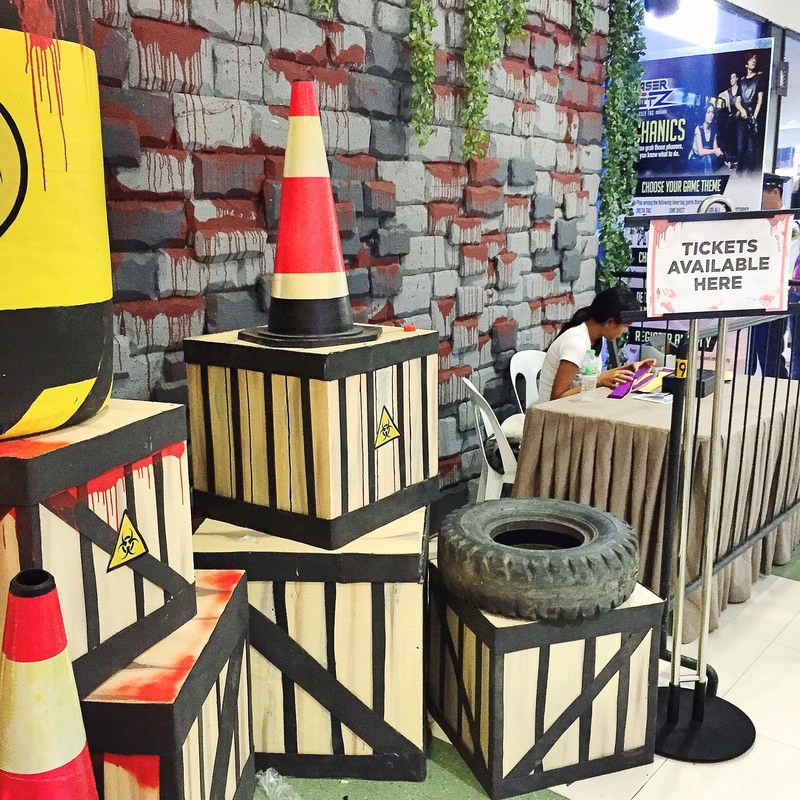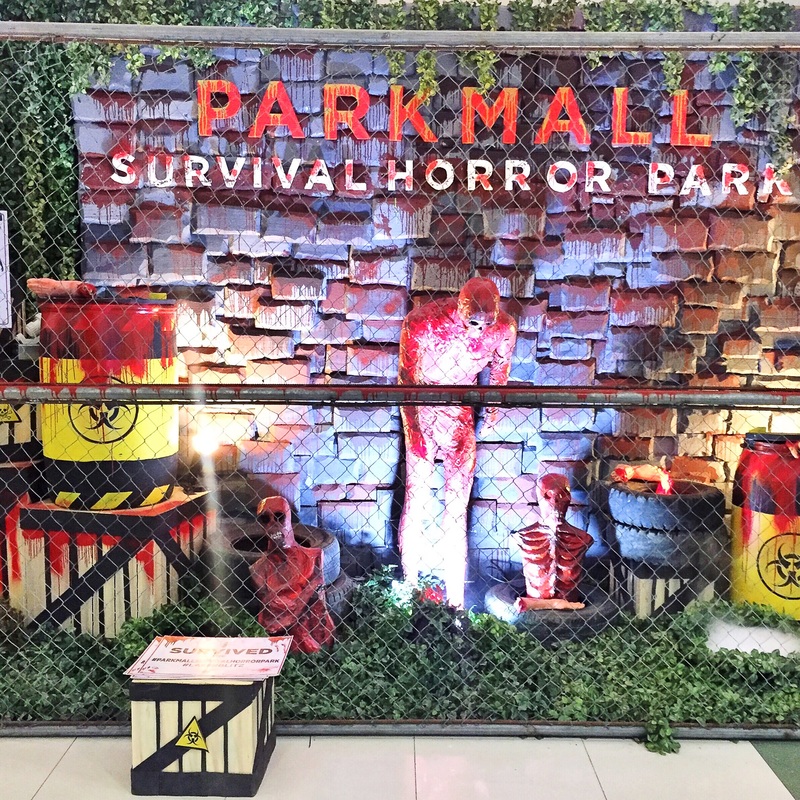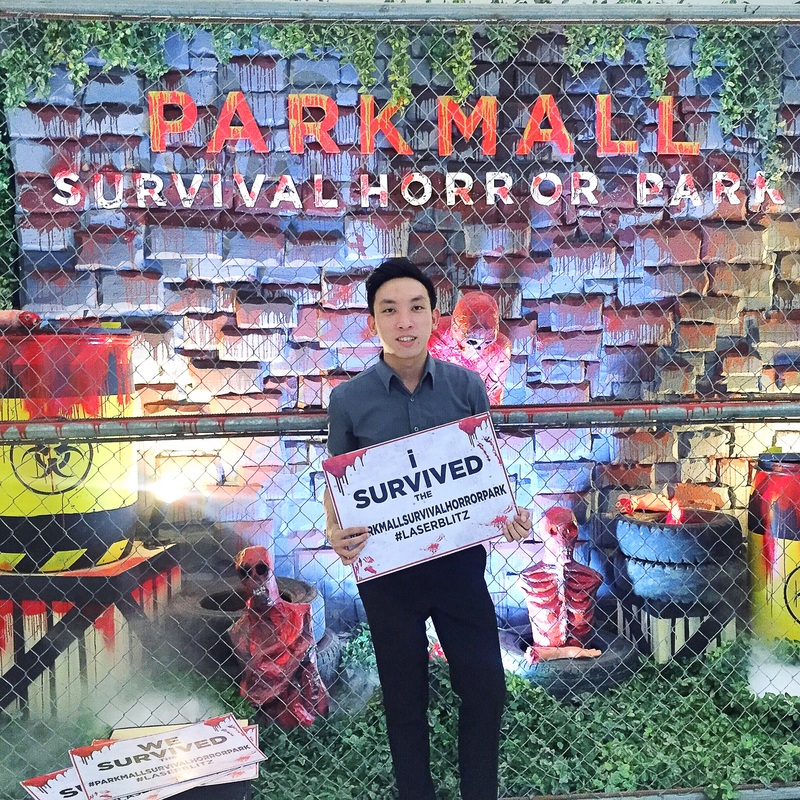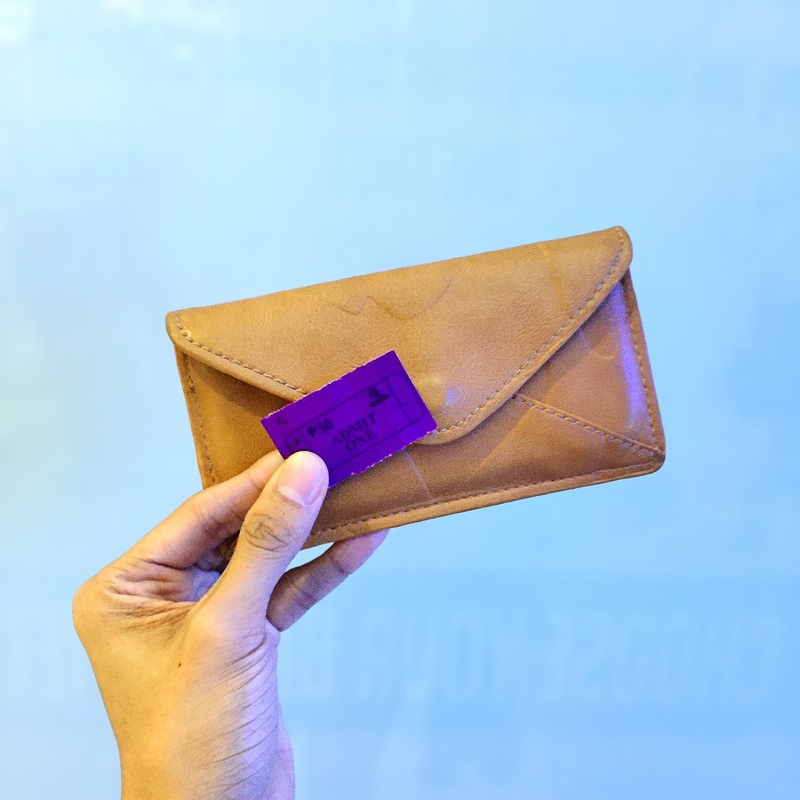 Quick Tip: Follow the arrows for your navigation. Enjoy the booth and don't forget to Scream, Fight and Survive. The booth opens at 10:00 am and closes until 9:00, this is only until Nov. 08, 2015 or visit Parkmalls facebook and instagram page @Parkmall.