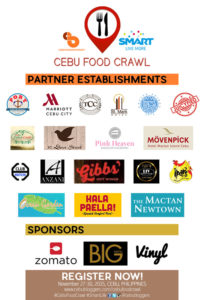 Last November 27, the Cebu Bloggers Society (CBS) hosted its first bloggers food exploration event where different bloggers around the country gathered and were served with internationally known local specialties and must try treats by various Cebuano restaurants.
The 4-day food crawl (November 27 – 30, 2015) showcases distinct local bistros to boost the best of the best in Cebu when it comes to dining experience. Held in various areas of Metro Cebu (Cebu, Mandaue, Lapu-Lapu and Talisay City) it took us into a gastronomic journey where foodies (like me) go giddy to try excellent and addictive taste of Cebu and what it has to offer.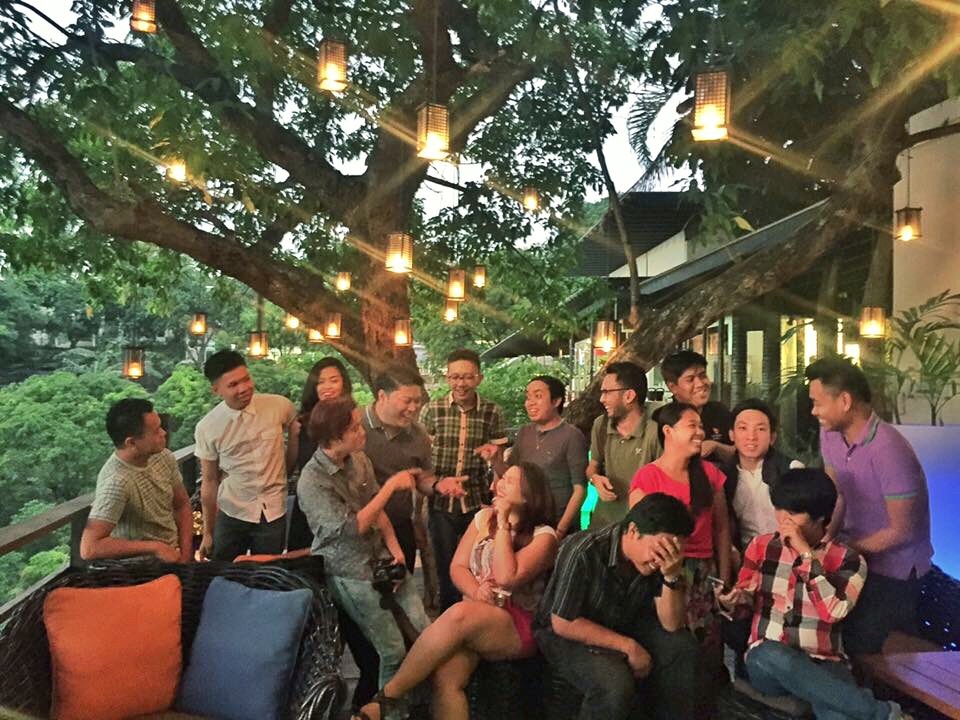 Different treats from mouth watering seafoods, luscious cakes and pastries, chilled refined wines were served during the 4-day event that made my co-bloggers delighted and satisfied. It's not only about the delectable food shared but you could also witness Cebu's finest panoramic scene, breathe taking views, and to experience the culture of a true "Bisdak" known for its hospitality which can be found nowhere else in the country.
Thanks to the following partner establishments which made #Cebufoodcrawl possible and successful:
IPARS'S RESTAURANT AND TAPAS BAR
CEBU MARRIOTT HOTEL
OCEAN GARDEN RESTAURANT
10 DOVE STREET CONFECTIONERY
PORT RESTAURANT AT WATERFRONT
HALA PAELLA
COFFEE PRINCE
GIBB'S HOT WINGS
ST. MARK HOTEL
THE CHOCOLATE CHAMBER
MACTAN ALFRESCO
DOLCE CASA
THE SAILS AT MOVENPICK
ANZANI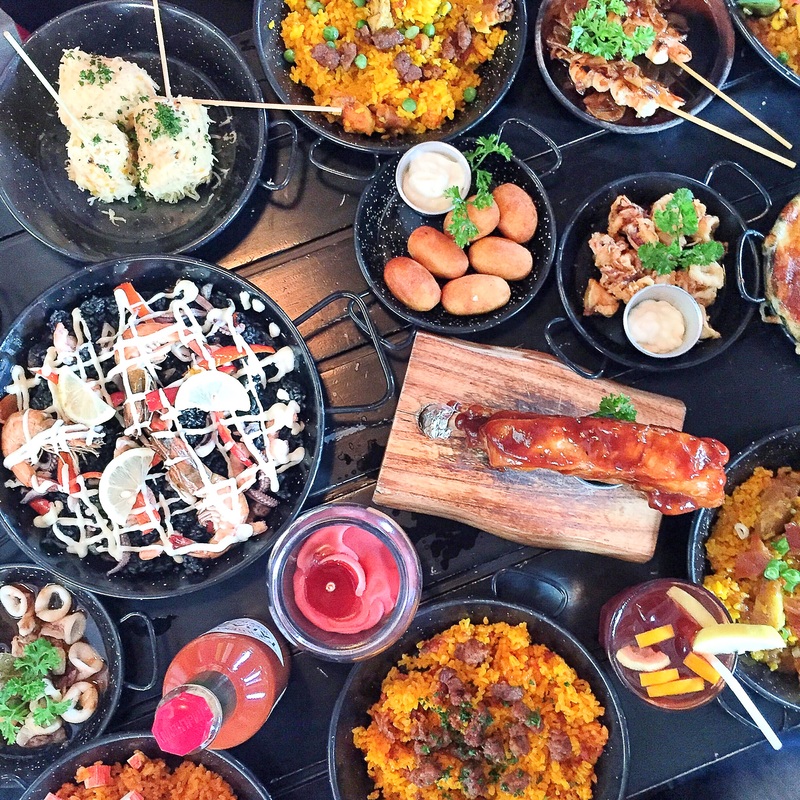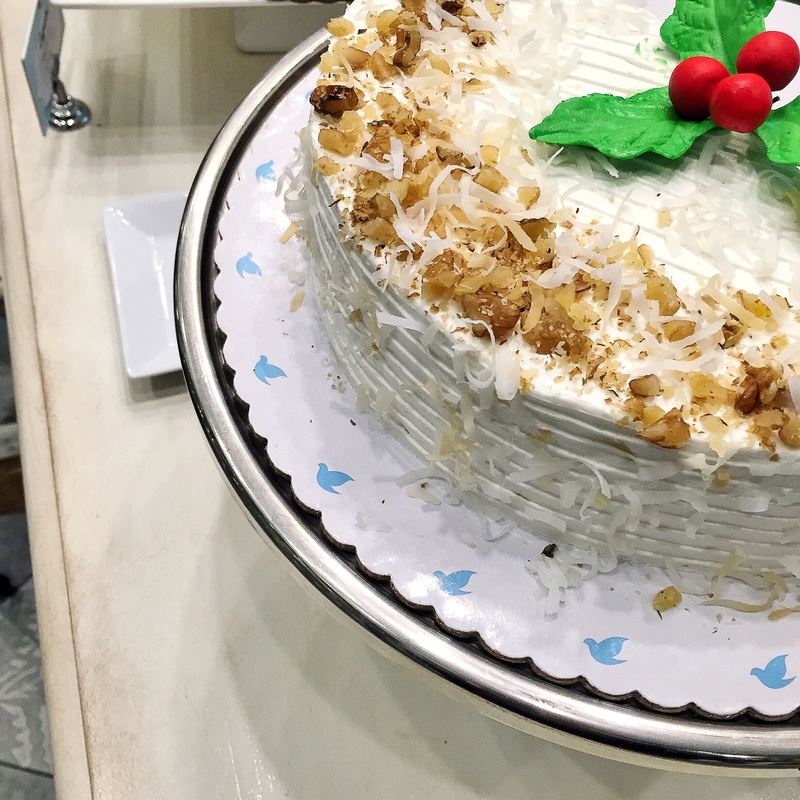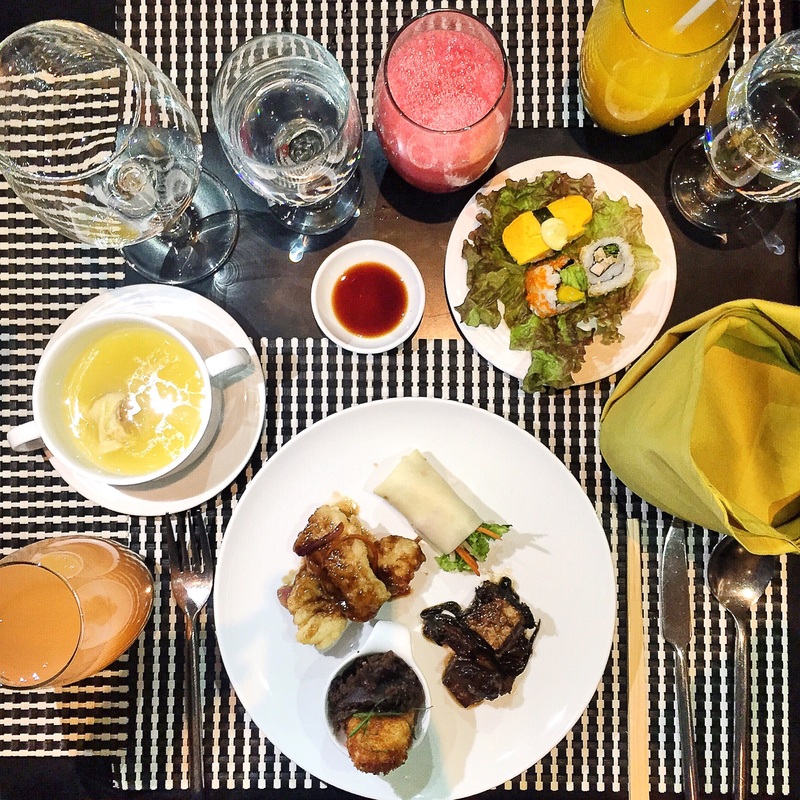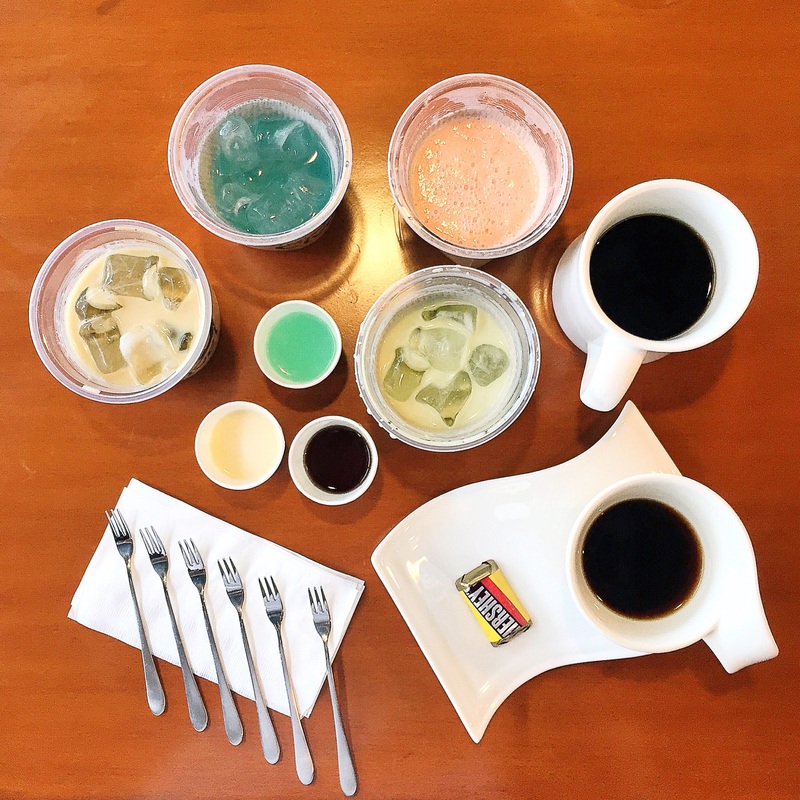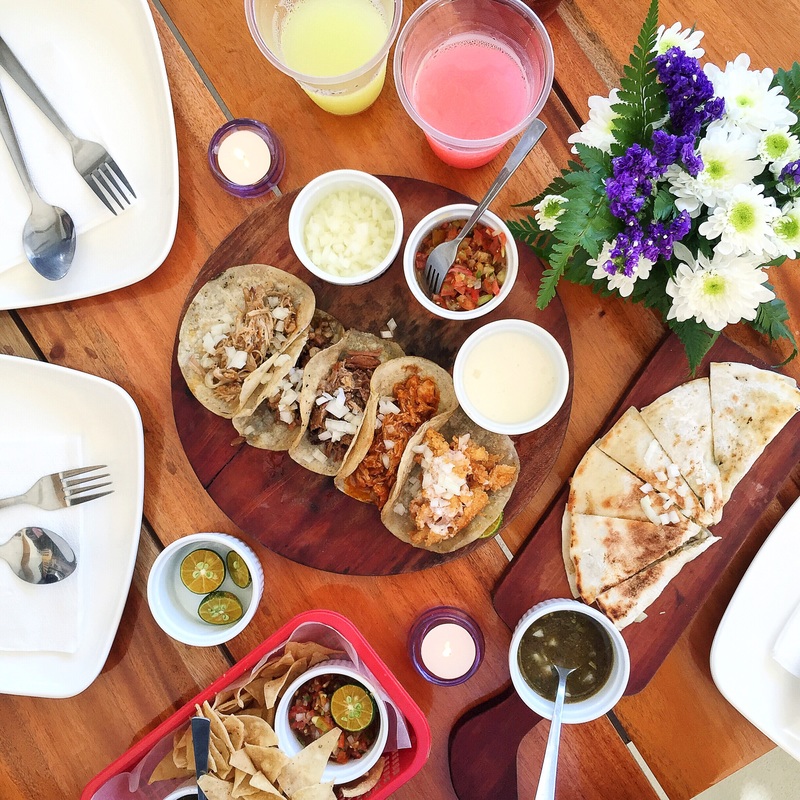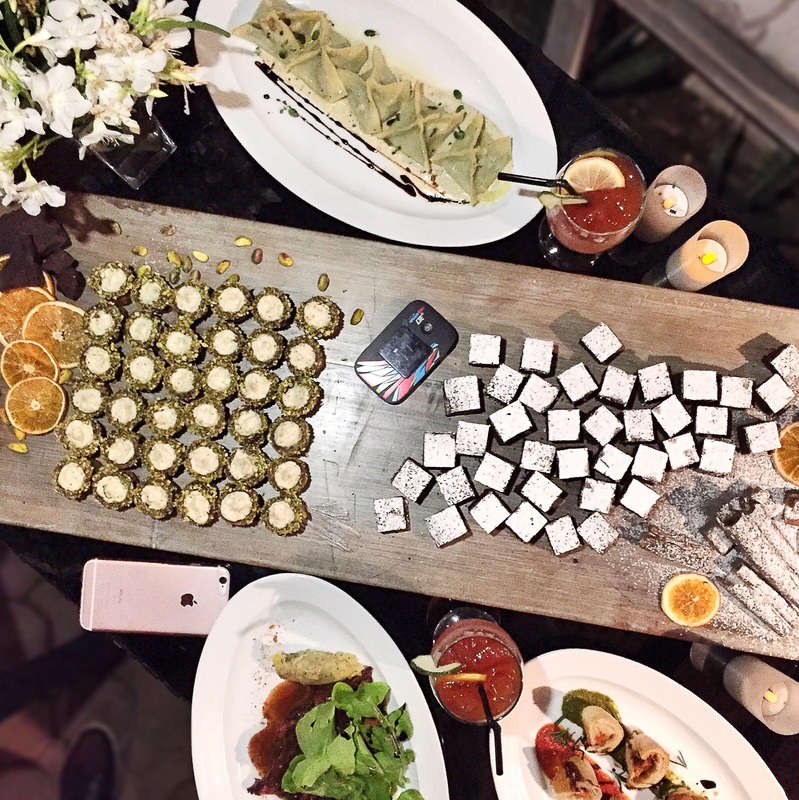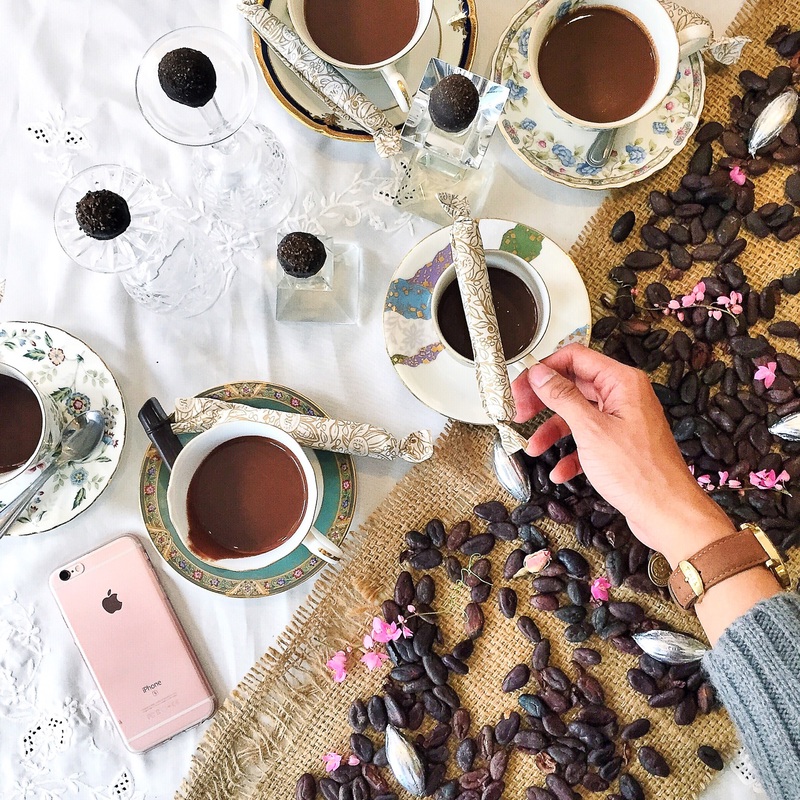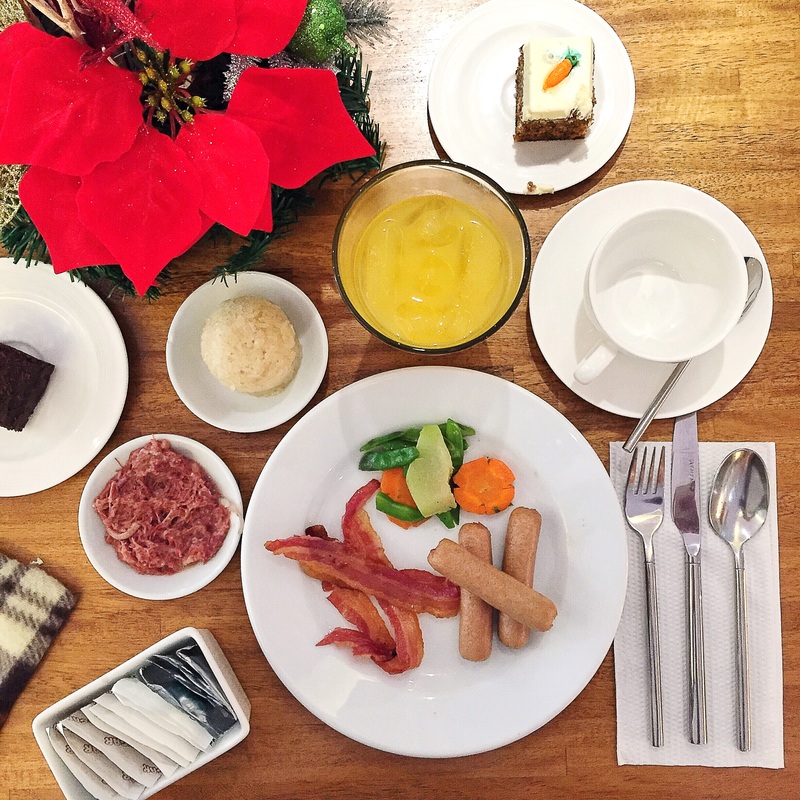 Quick Tips: When you're invited/registered into a Food expedition.
1. Better gear up your smartphones.
In every restaurant stop is "instagramable", so better prepare that smartphone for social media posting blast! You might warn your followers about food post flooding if ever.
2. Bring your handy camera with you at all cost.
High resolution camera is definitely not a requirement during the expedition. Something like a point and shoot cam is enough in taking good shots to that glorious foods and places. You might want to spare the best shots and the memorable ones to publish into your blog.
3. A powerbank is a must!
Shoot, Tap, Edit, and Post. This is the usual scenarios that your smartphones might experienced during the event that might cause exhaustion of your device. You can't afford to miss every details and the food served in every pit stop so better bring a fully charged powerbank for you to stay connected.
4. Stable network/data connection.
It is a golden rule to have the fastest and stable network connection during the event for your followers to get updated. Thanks to SMART Communications with its widest coverage and fastest connection we are connected and updated with all of our social media sites. (Instagram, Twitter, Facebook and Snapchat). Don't forget the hashtags! Yeheay!
5. Don't be an anti-social and always be ready to mingle with your co-bloggers!
All bloggers (not all maybe just a few) will attend in this food tripping experience and for first timers, freelance bloggers you might get a bit shy or a little lost but later on as you go along the way. You'll meet great and interesting people that you could not imagine. Better wear that great smile, be confident by expressing yourself and show your blogging skills!.
Lastly, ENJOY! #CebuFoodCrawl #iamKC