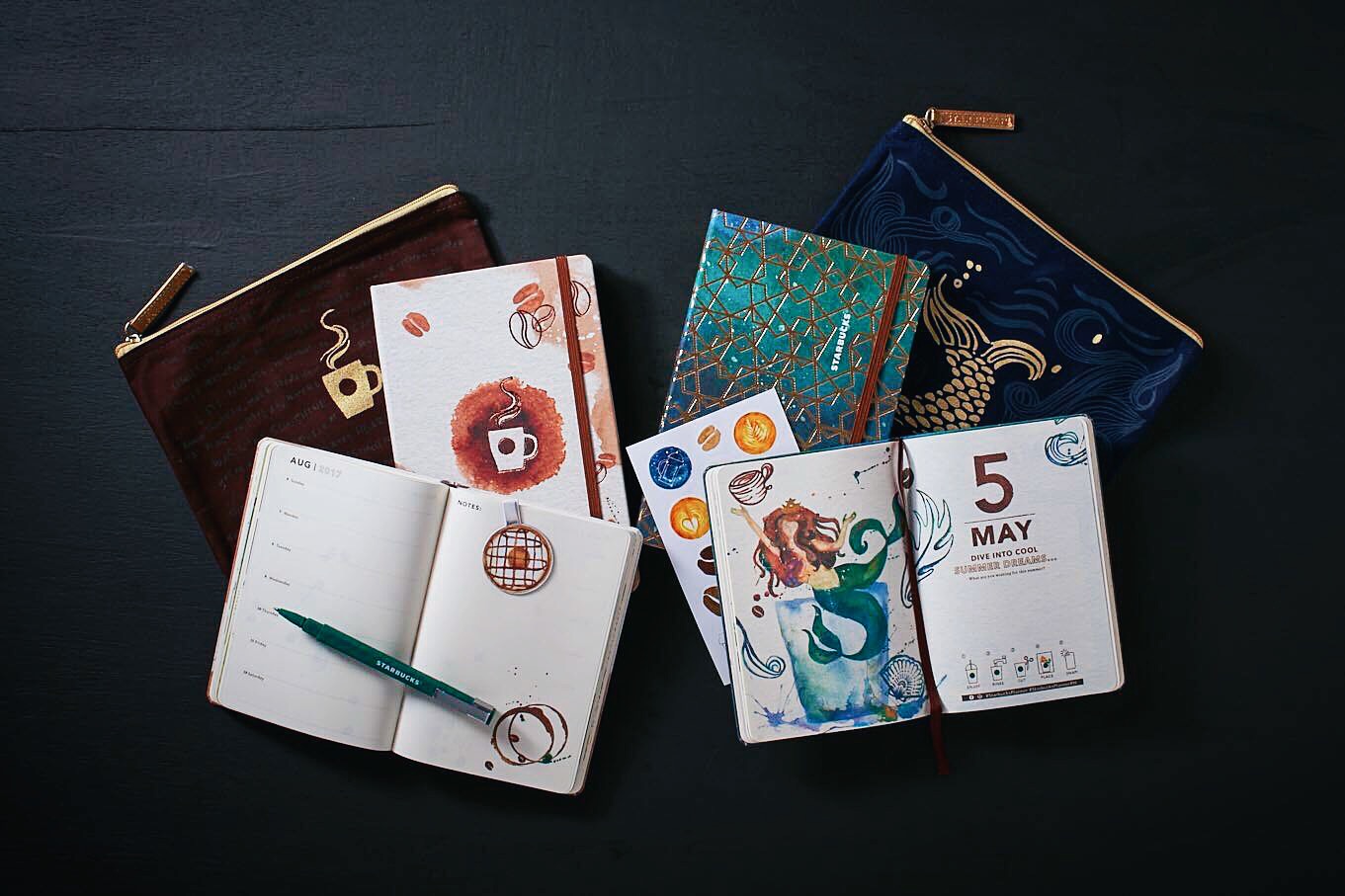 This is the right time of the year to collect stickers! Yes! If you're like me who really loves jotting down notes, sketches and highlight memorable moments on their planner, then better head off  to your favorite Starbucks coffee outlets.
This November 02, 2016 you can start drinking your favorite holiday featured Starbucks beverage for you to grabbed and collect sticker for these adorable planners.
You don't have to confuse yourself to collect these so loved limited edition Starbucks 2017 planners since this season you can choose among the 2 cover designs: The Coffee Stain planner and The Siren Planner.
The Coffee Stain Planner which is more minimalist with its detailed coffee design, while The Blue Siren Planner is so slick with embossed Metallic design which is truly a work of art! (My favorite design as well) . Each planner comes with Starbucks stickers, an erasable pen, a magnetic bookmark and a bonus of cloth pouch to protect your planners from dirt. Pretty dainty huh!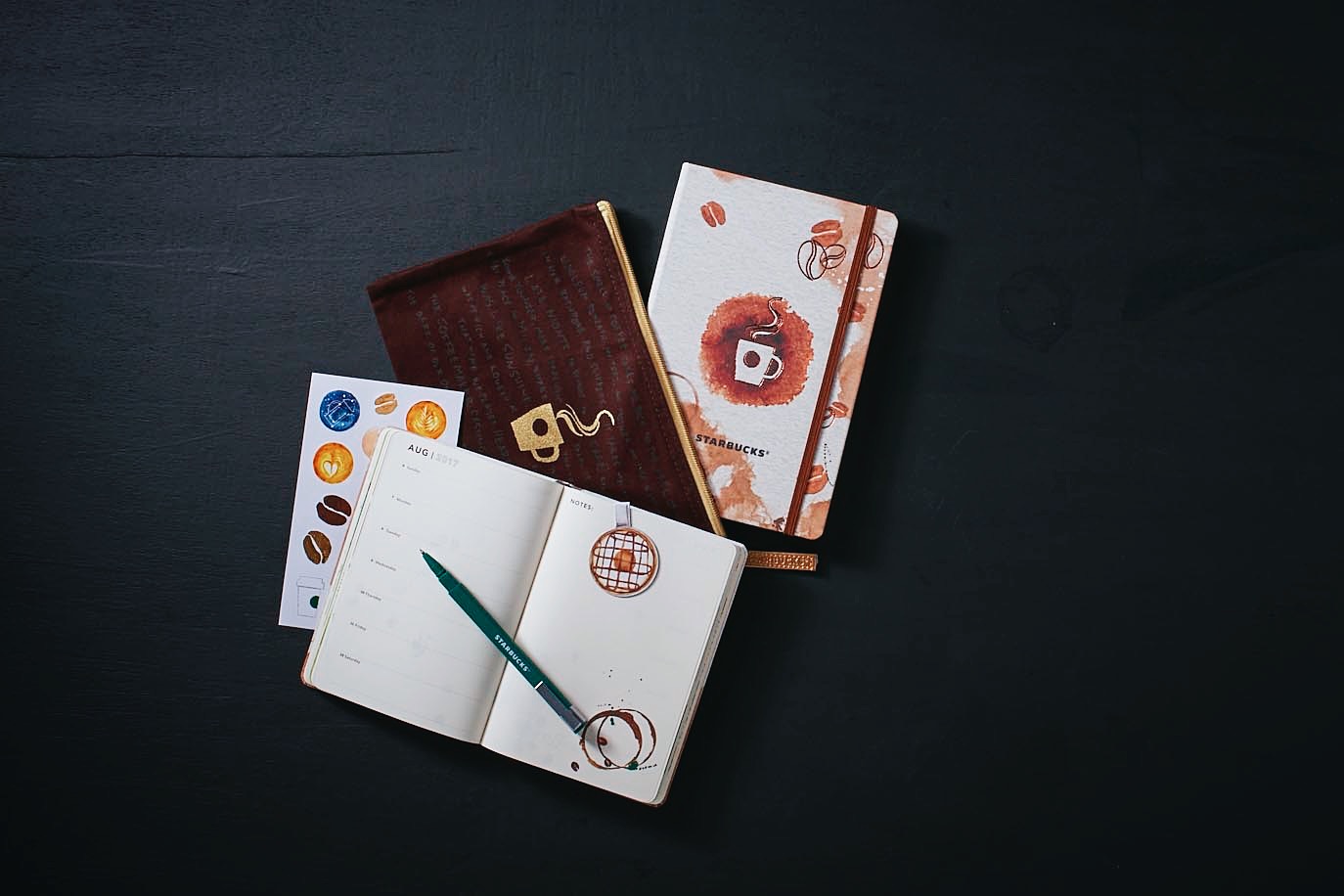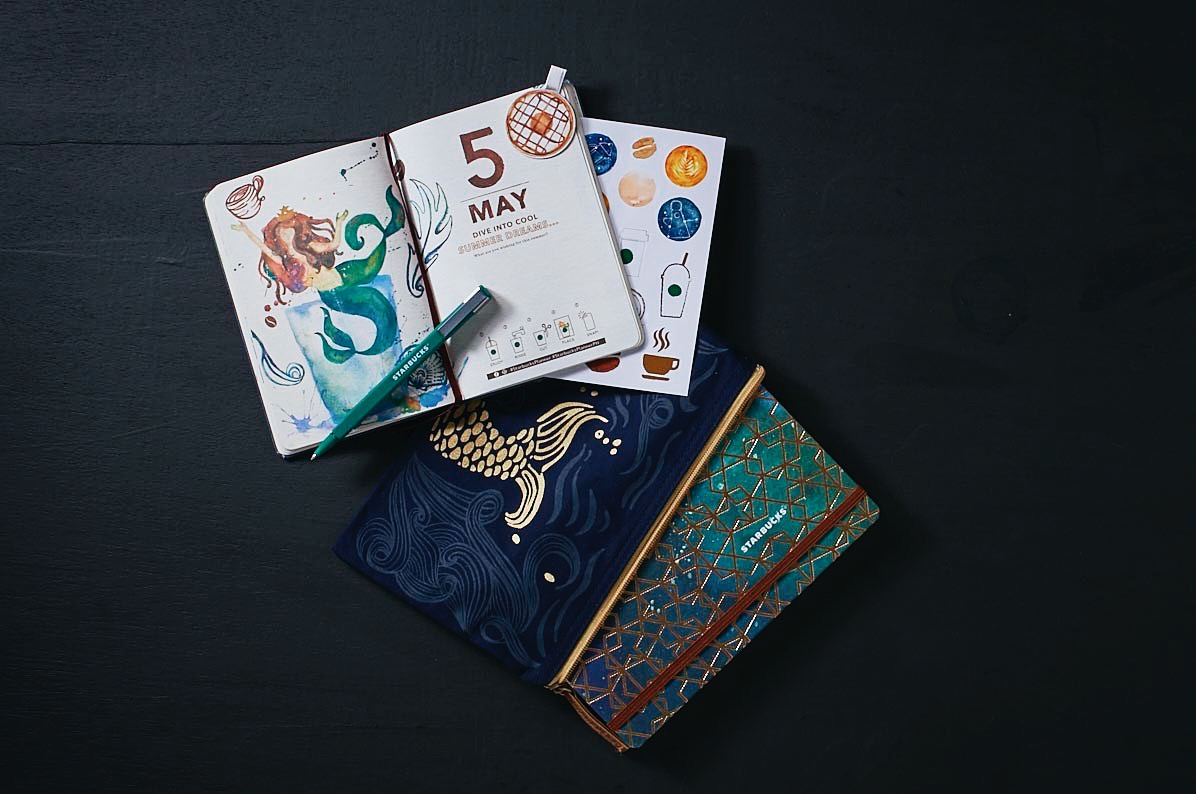 To get these, just accumulate the 18 Starbucks Coffee stickers ( nine holiday featured beverages + nine Starbucks core beverage ) to have your Limited Edition Starbucks Coffee 2017 Planner.
Choose from any Starbucks Core Handcrafted Beverage of your choice. You can start collecting stickers from November 02, 2016 to January 8, 2017. Redemption of these planners starts from November 02, 2016 until March 9, 2017.
Holiday Featured Beverages of your choice:
*Toffee Nut Latte
*Peppermint Mocha
*Santa Hat Dark Mocha
*(hot, iced or Frappuccino blended beverage)
Just visit the Starbucks official website at http://www.starbucks.ph/ to know more about the 2017 Starbucks Planners. You could also follow them on social media: Twitter @StarbucksPH and on Instagram @StarbucksPH. Enjoy! iamkimcharlie