Cebu has a lot to offer when it comes to white sandy beaches, crystal sea waters and breathtaking beach views. I just only visit the beach for chillin' and for staycation as well. I'm also looking for a place where I can enjoy the view and some activities to enjoy with. From a number of beach resorts that I know here in Cebu there's this one place where we can enjoy great food, tranquility and fun diving.
The island paradise what I'm talking about is Pacific Cebu Resort. Located at Suba-basbas, Lapu-Lapu City, Mactan it is one of the major coral islands in the Philippines. Pacific Cebu Resort has 133 guestrooms, suites and villas. The 6.5 hectares of coastal land, the resort features 226 meters of sandy beachfront and access to its own pier.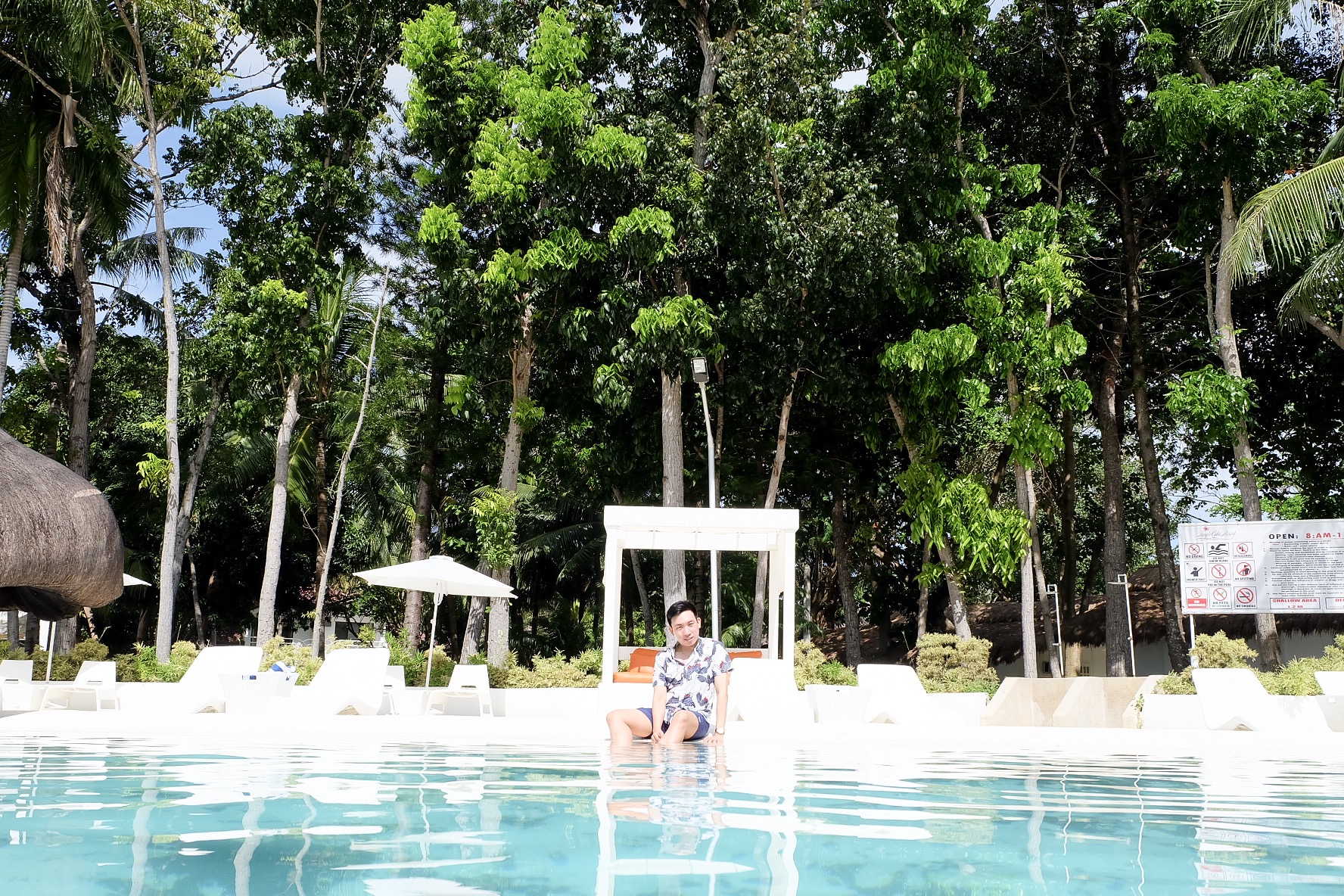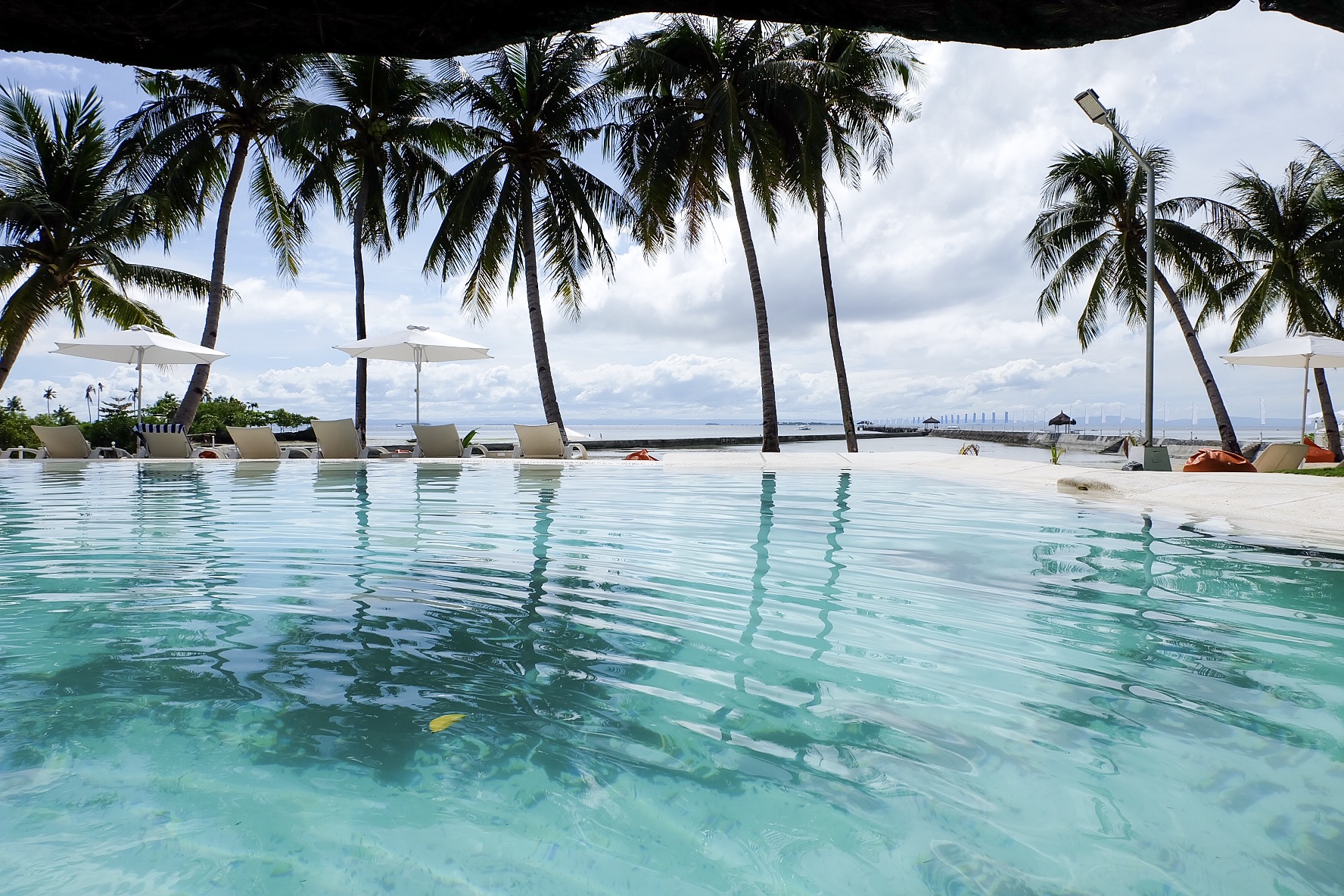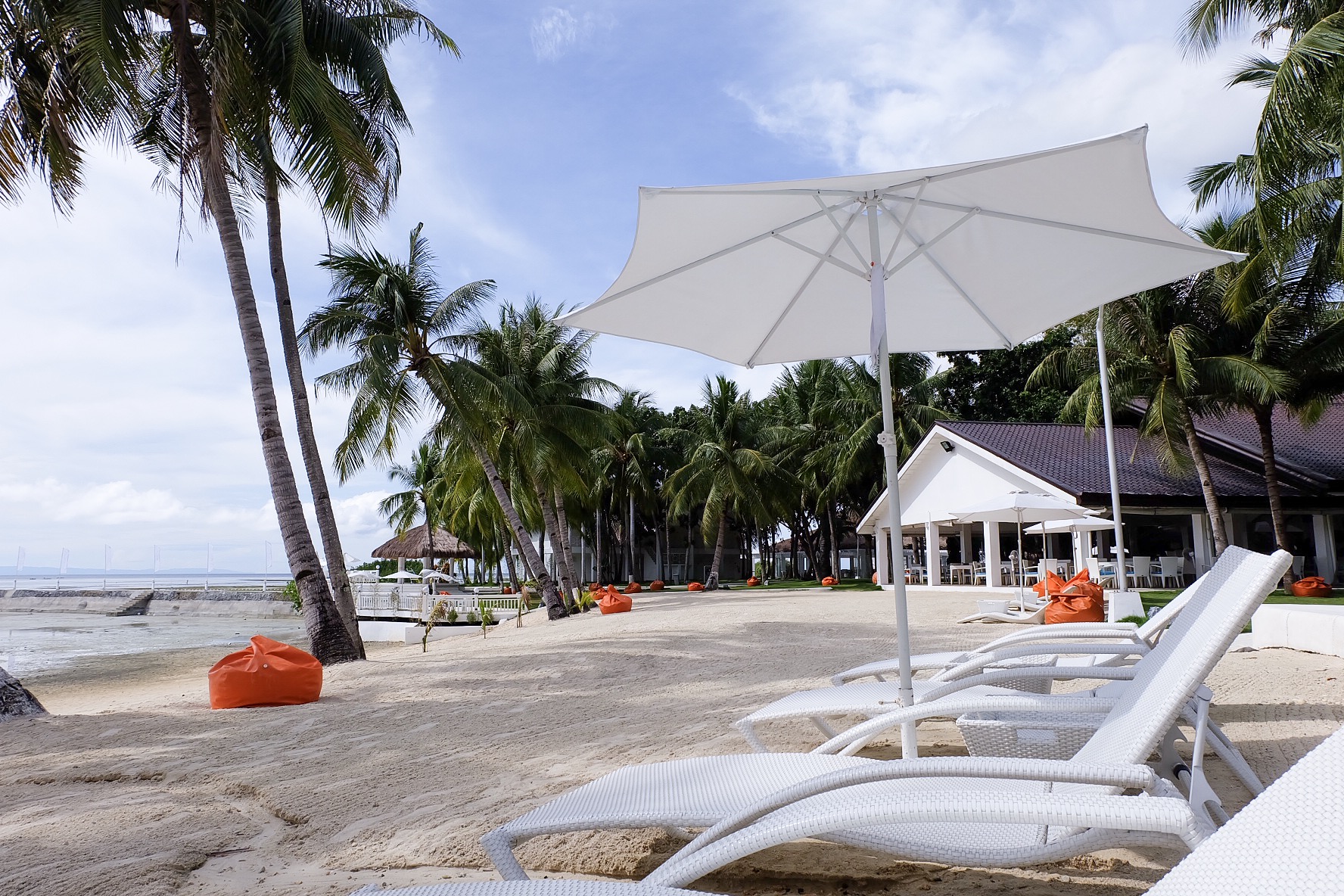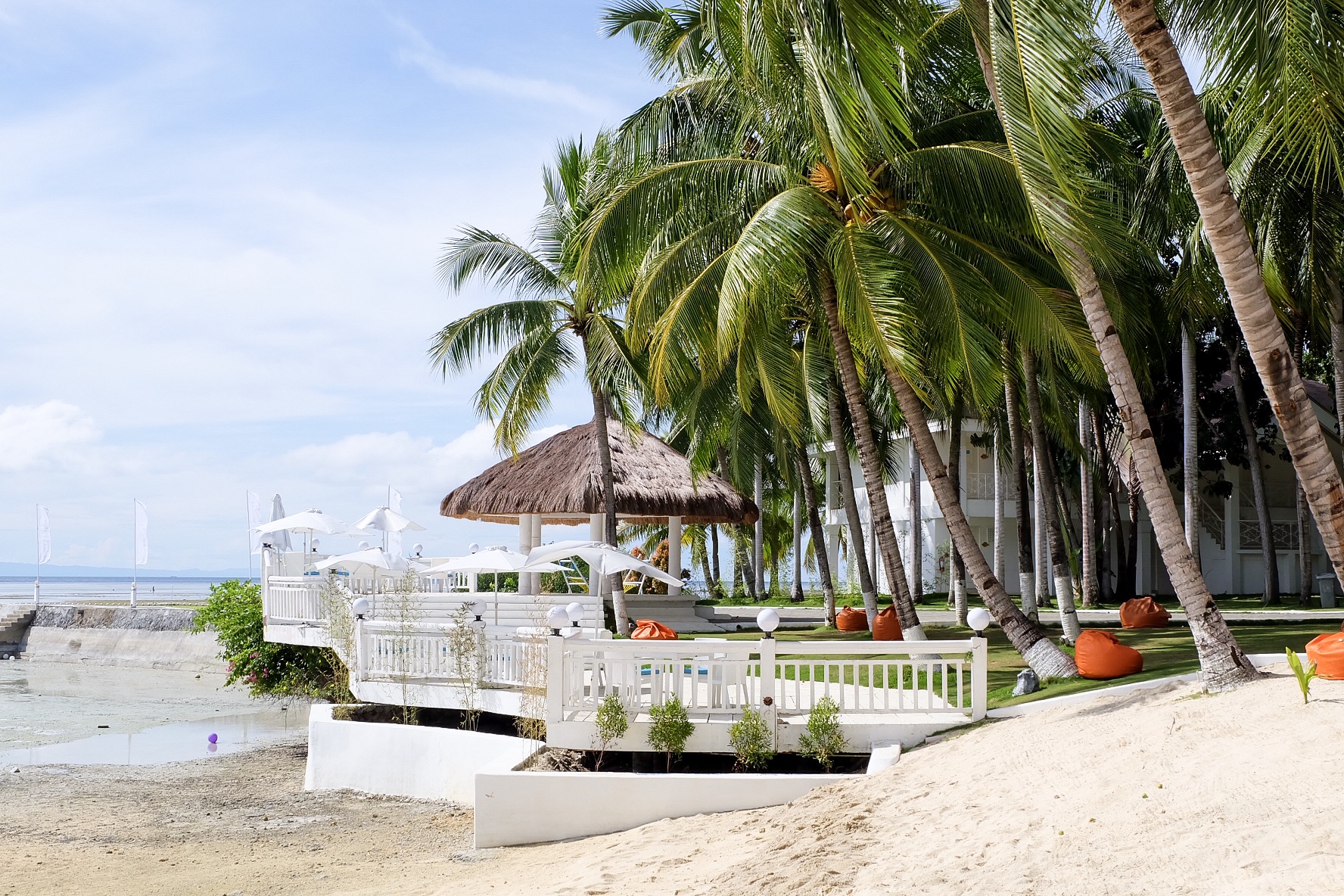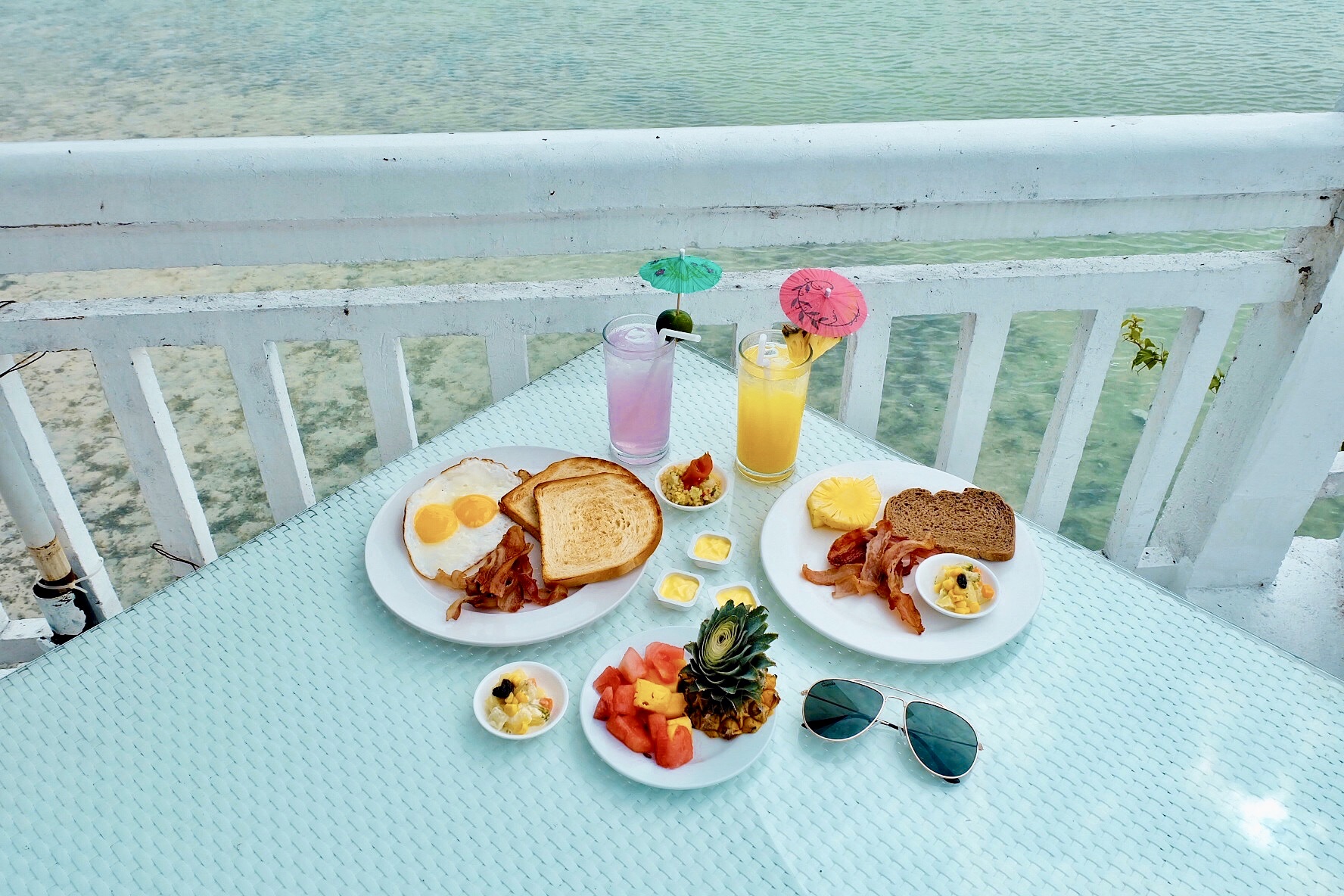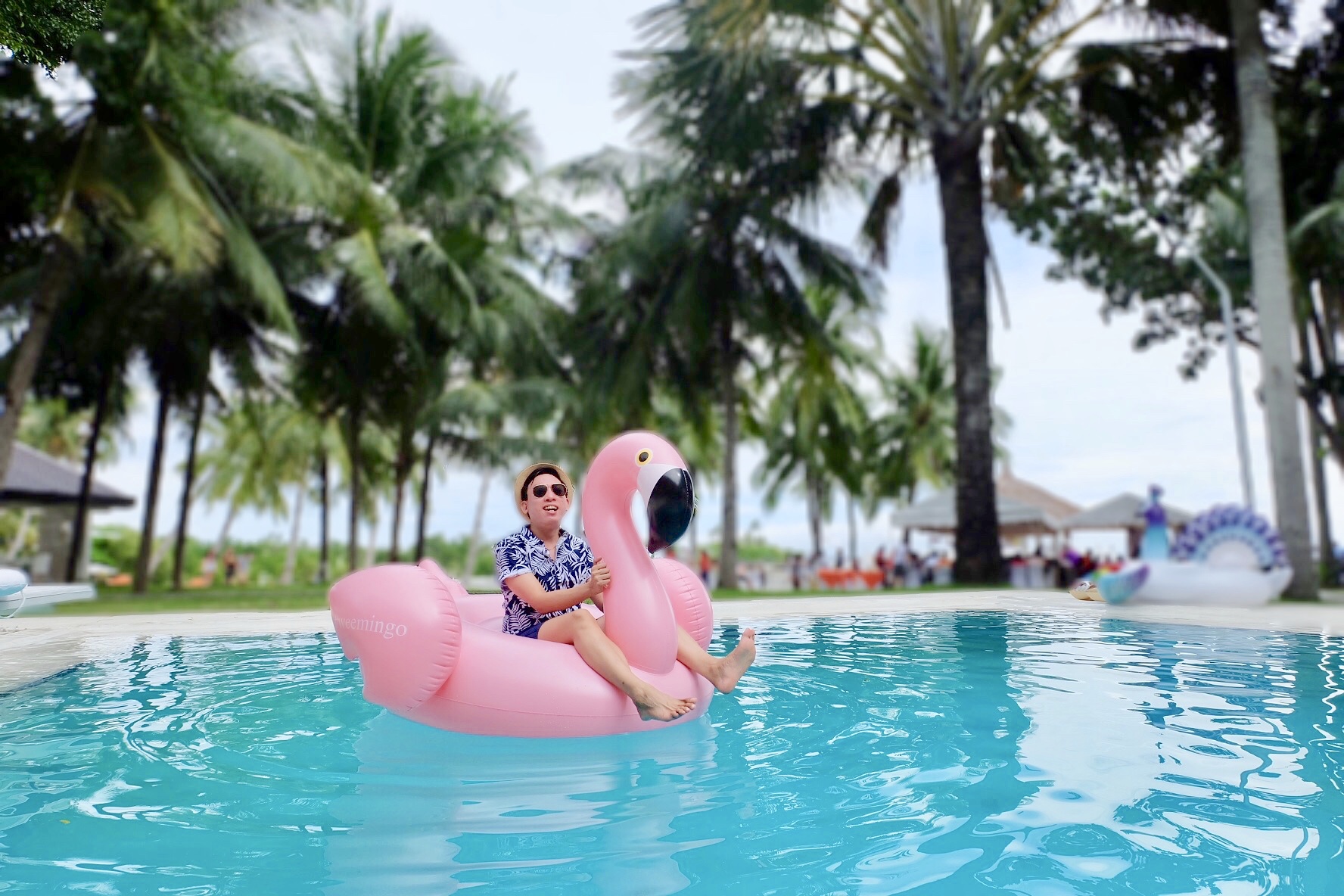 I fell in love with their infinity pool which you can enjoy the full view of the resort while swimming. There's also a sunken pool bar on the side perfect for cocktails by the pool. You don't need to worry about your food cravings. La Terazza is open for breakfast, lunch and dinner buffet which offers a picturesque view of the beachfront from sunrise to sunset. My appetite was really satisfied with their glorious and scrumptious meals which for sure you would also love. I really enjoy a place where it serves heartily good food and I tried their pizza which turns out a must try! Yum!
What I'm really excited about Pacific Cebu Resort is I got to try the Discover Scuba Diving. It's my first time to be in a scuba suit and try to actual diving which really freaks me in excitement. I also got a chance to have a one on one class mentoring from their skilled and professional diver for an intro of diving. As a first timer it's very vital to know the hand signals and the proper breathing during diving.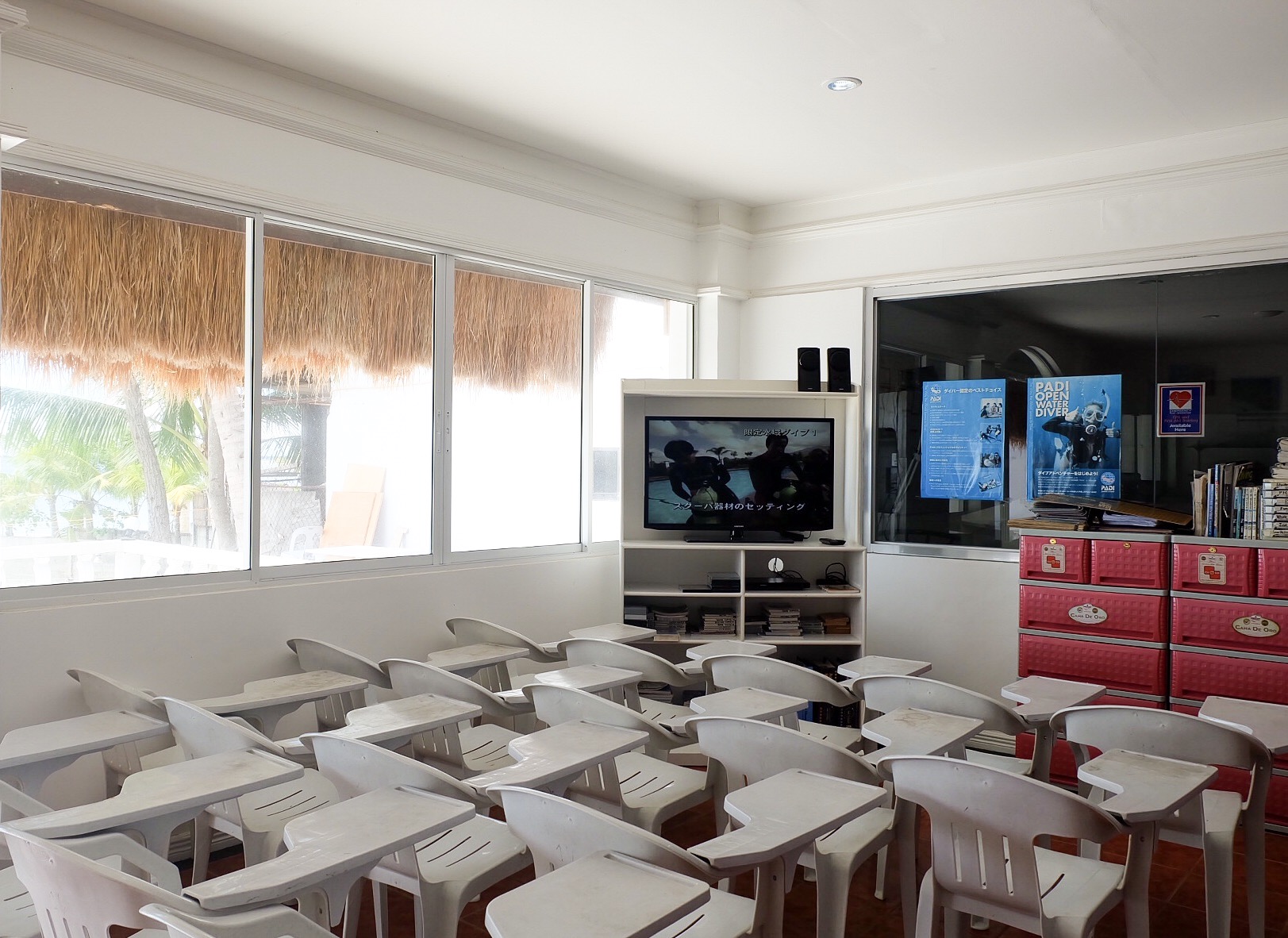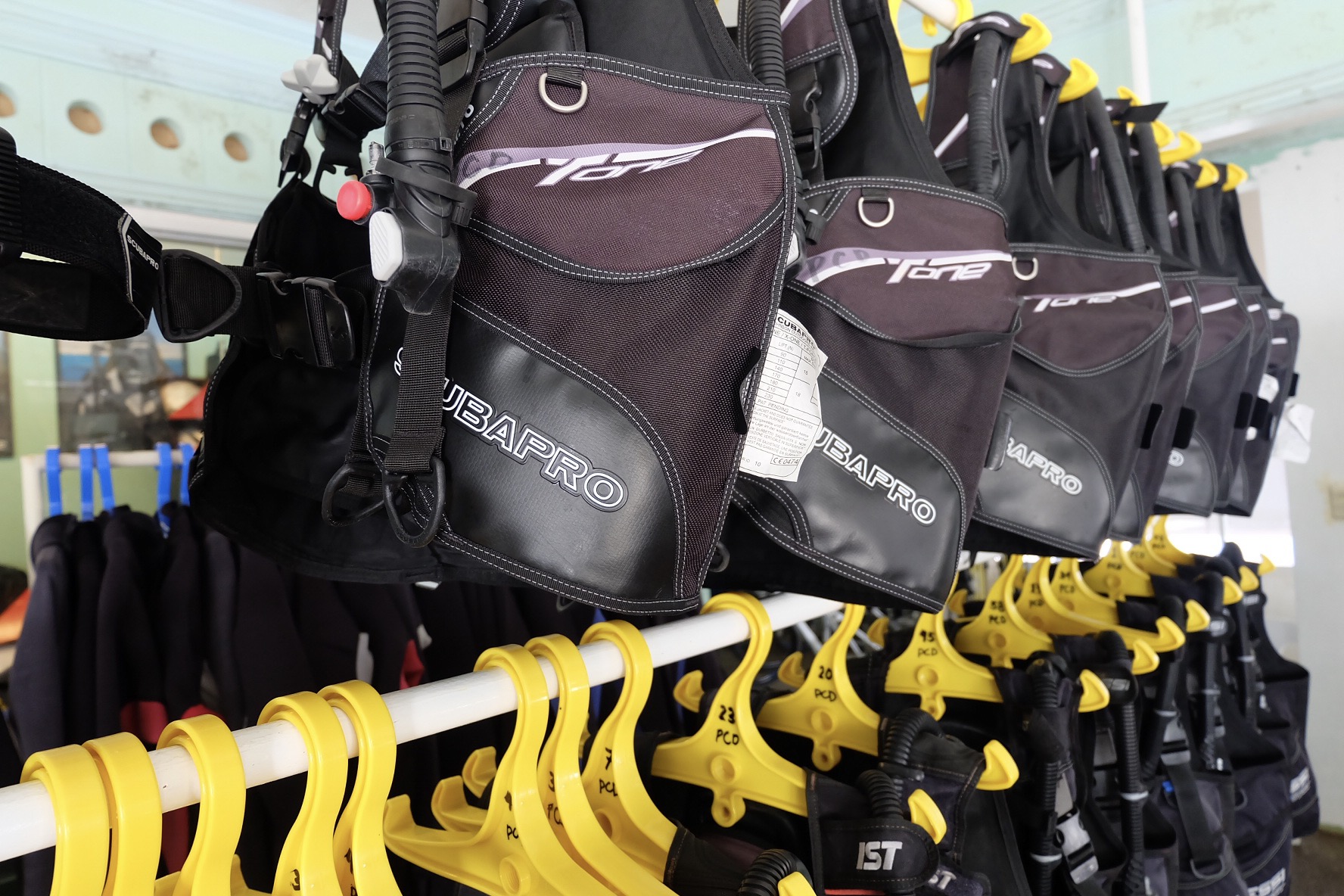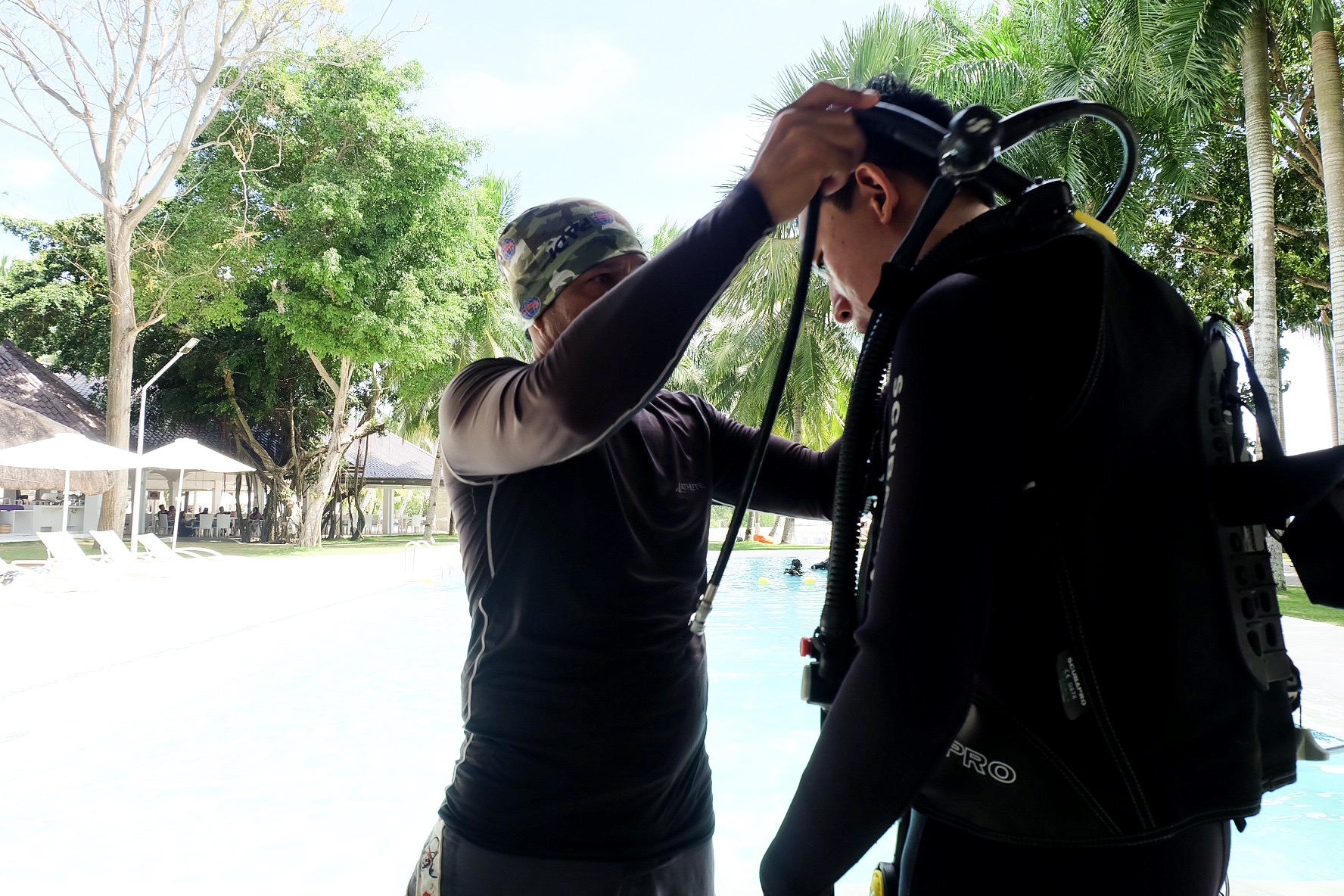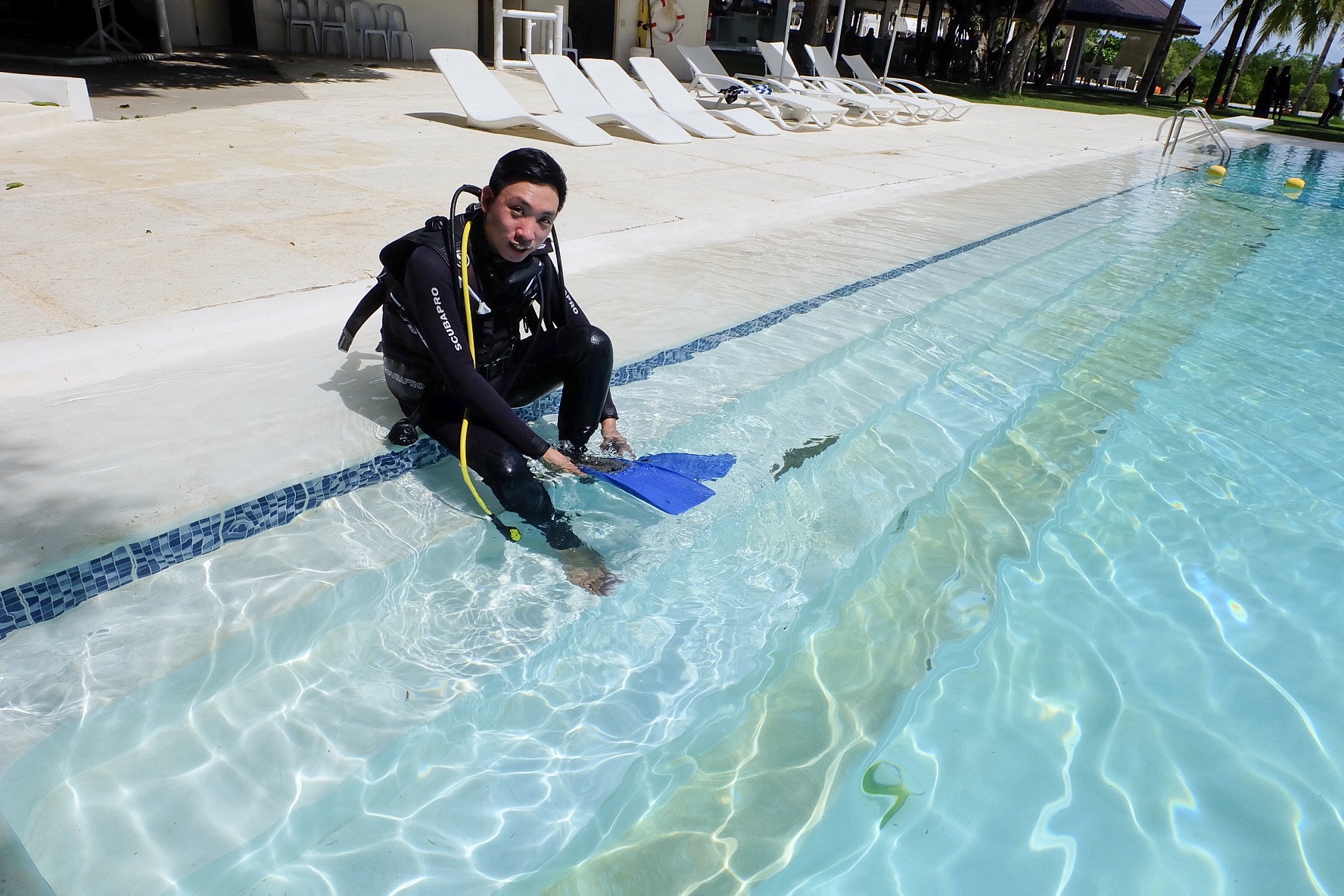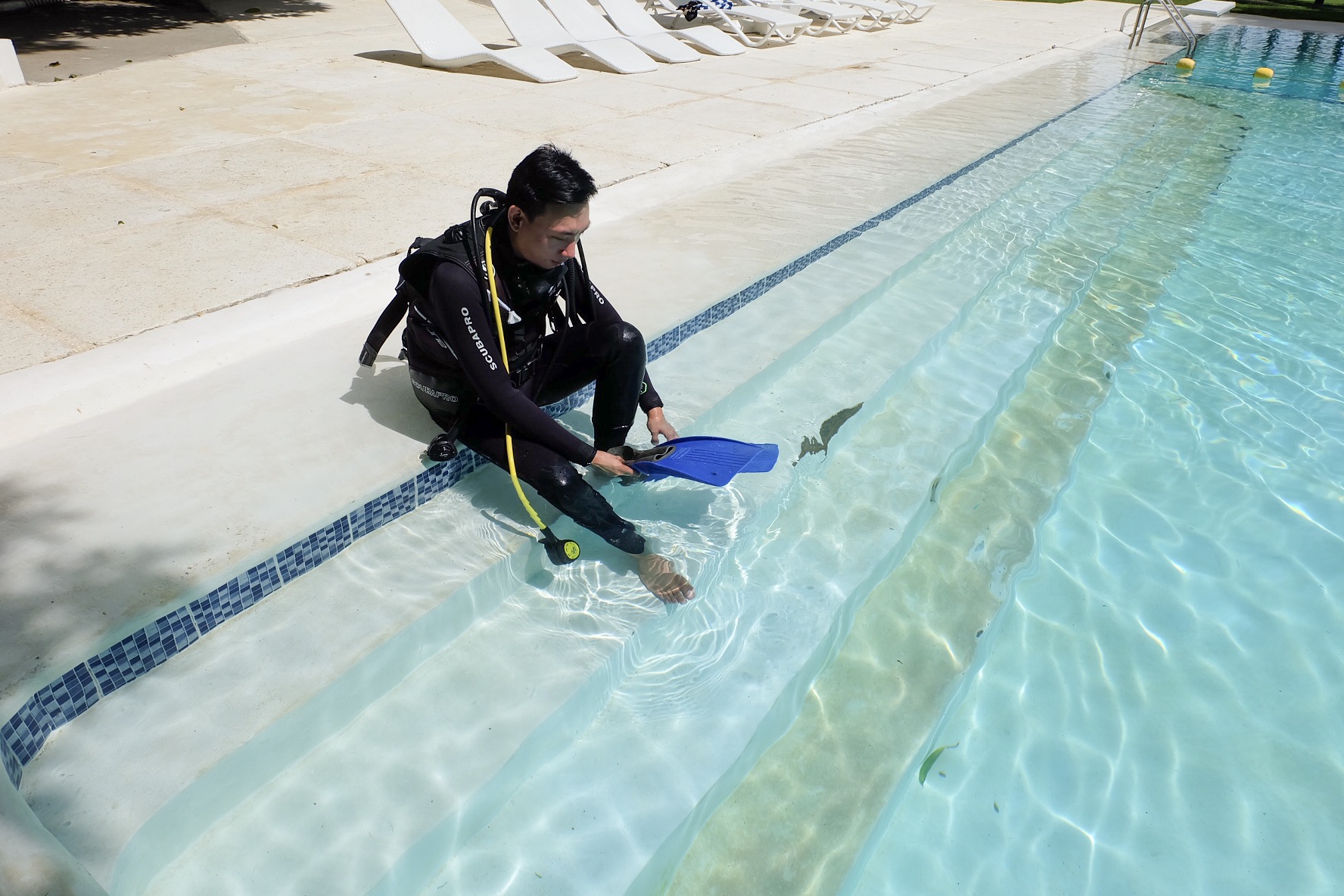 Discover Scuba Diving has various courses to choose from, Intro dive, open water diver, adventure, advance, rescue and EFR. You can also do fun dive from Mactan, Hilutungan, Cabilao up to Oslob! Don't worry about the complete diving gears the resort has a complete diving equipment ready for you.
If you're looking for a romantic place to stay in, their villa is just right for you. Complete with amenities for sure you'll enjoy every bit of it with your family or partner. The place is really quiet and secure so you don't have to worry about privacy and safety during your stay in the resort.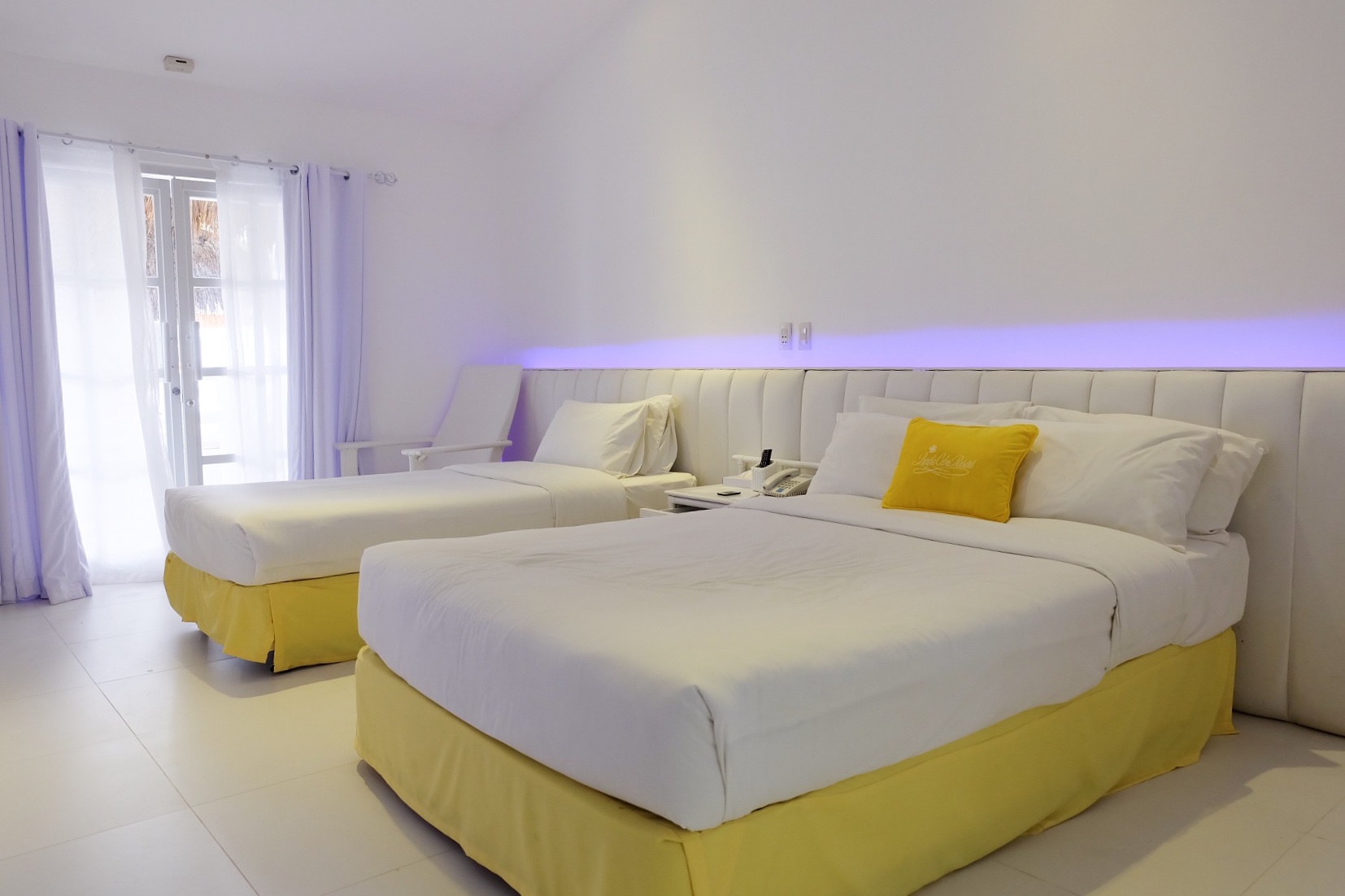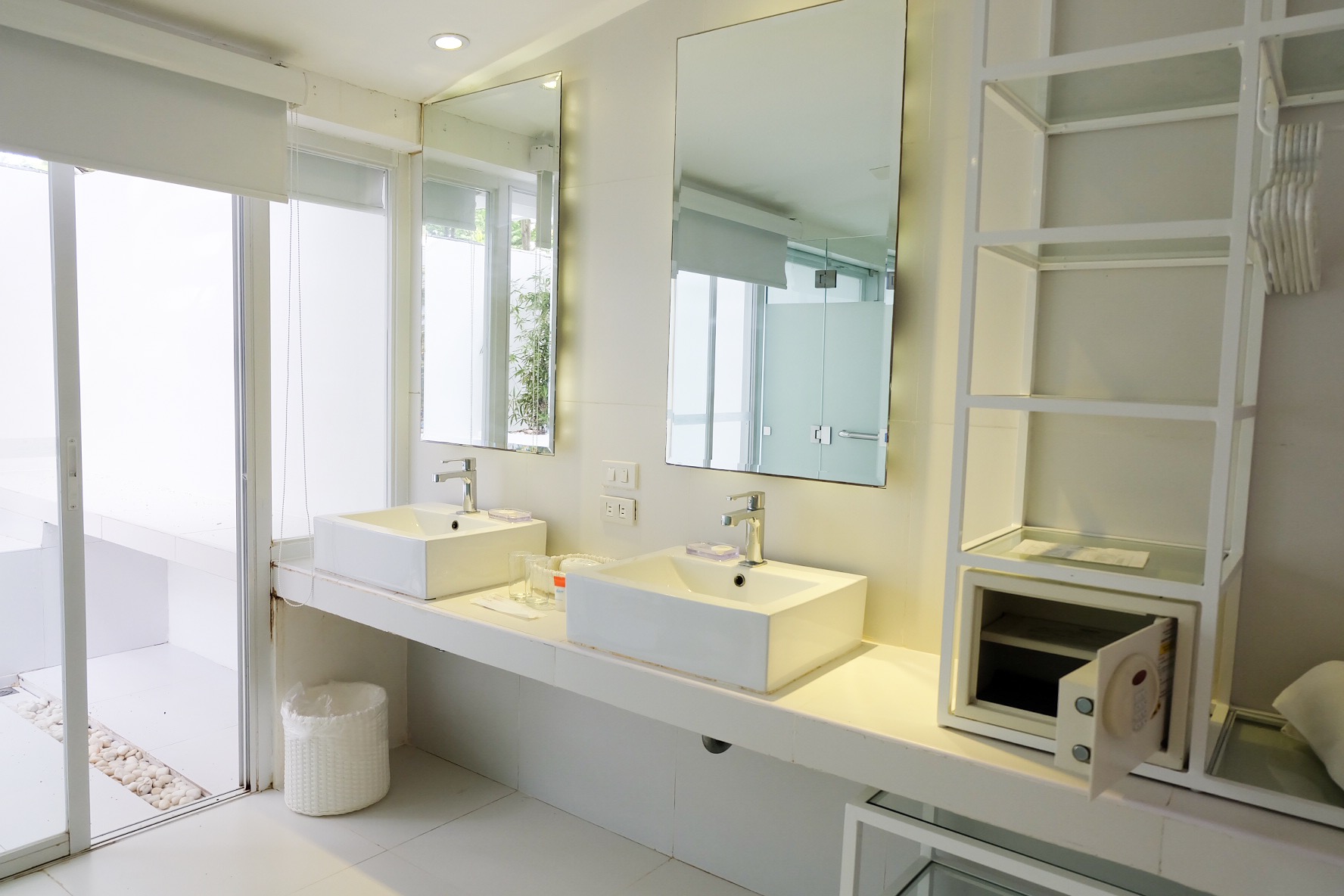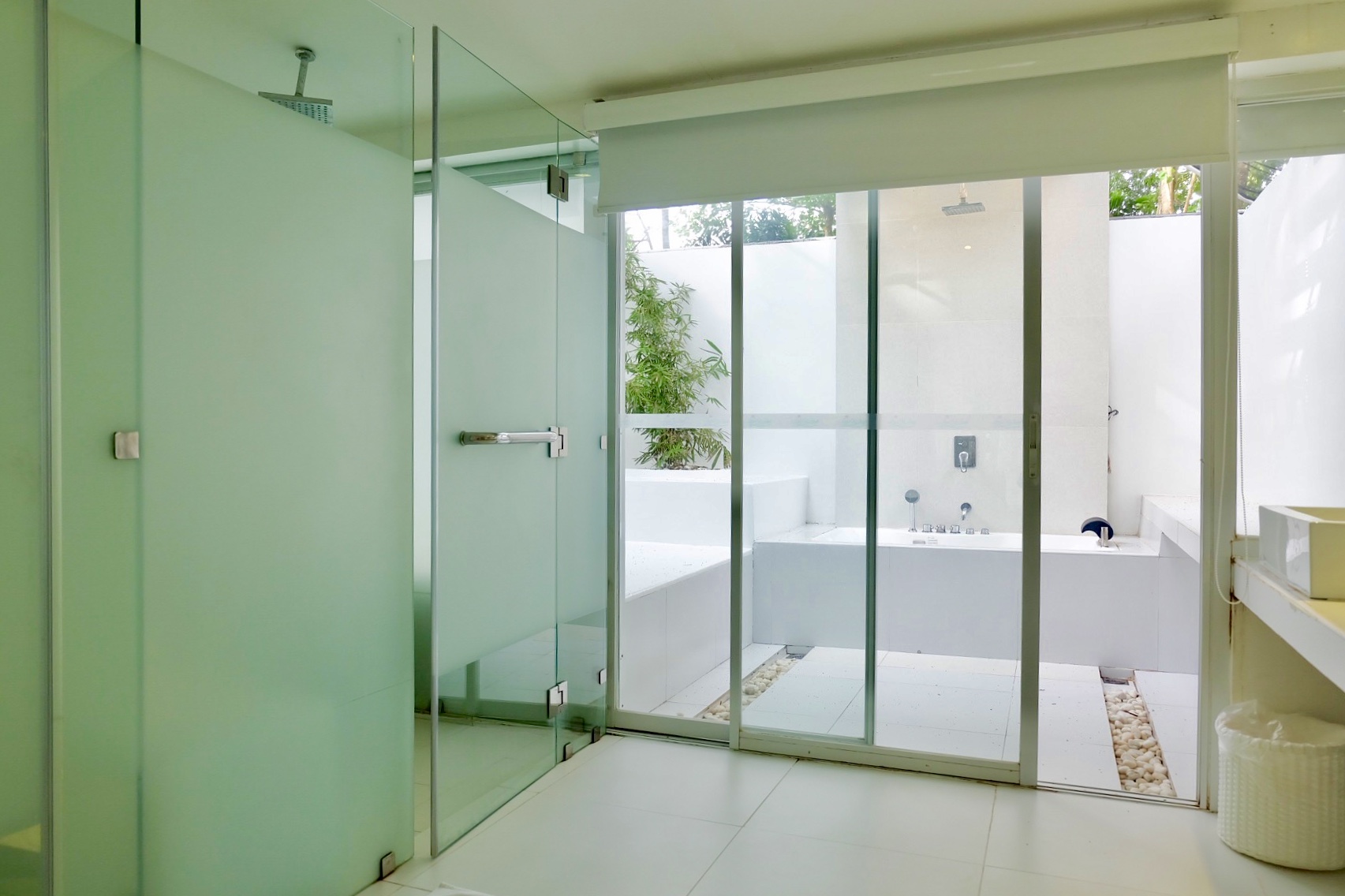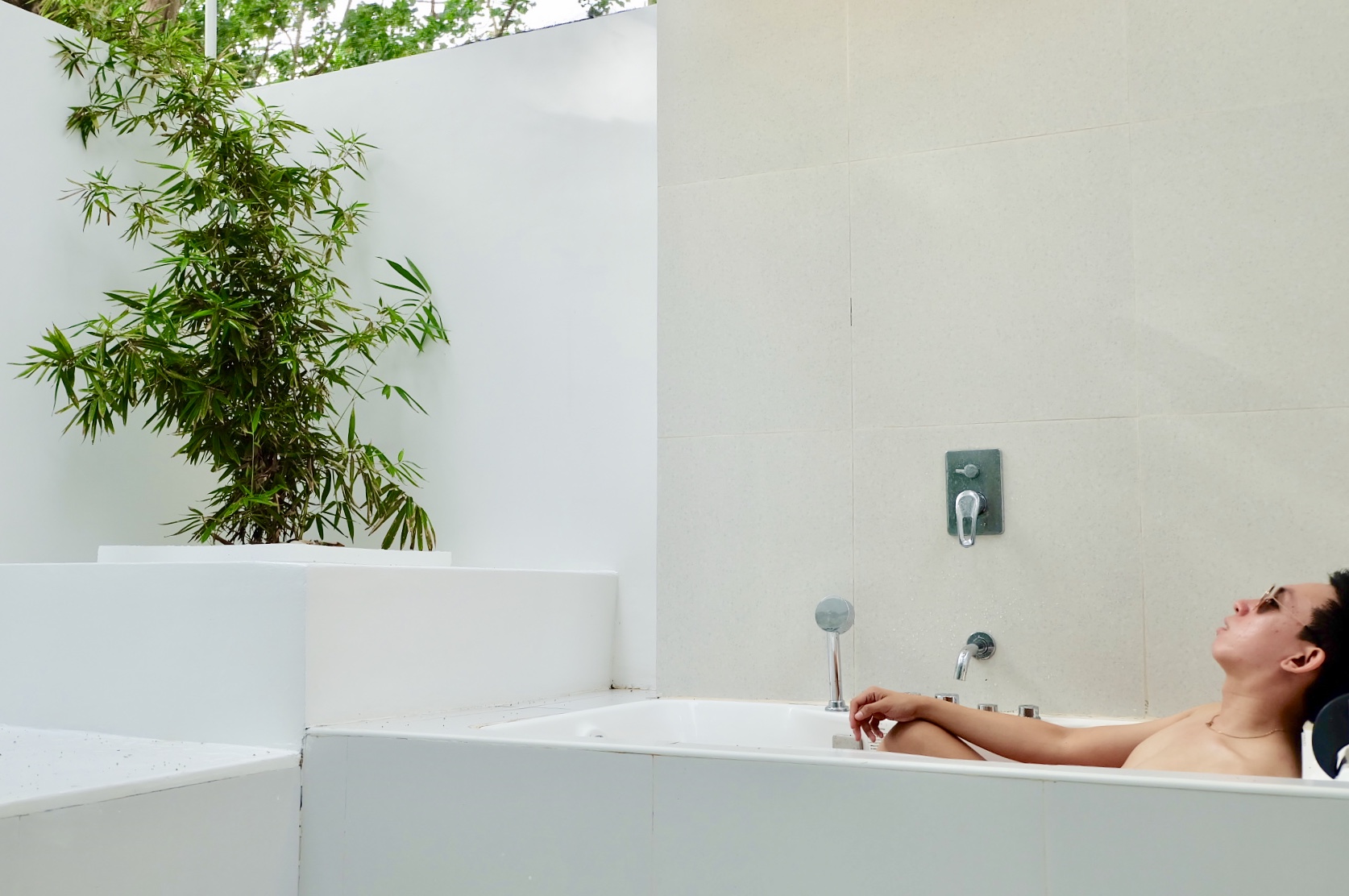 There are million reasons to come and enjoy the ambiance and service of Pacific Cebu Resort. During my stay here I fell in love with the place and enjoyed the amenities they offer. I know for sure you too will definitely like here.
To know more about their services, room rates, events, bookings and amenities you can visit their website at Pacific Cebu Resort. You can also follow their instagram account @pacificceburesort and on facebook Pacific Cebu Resort. Enjoy your stay!