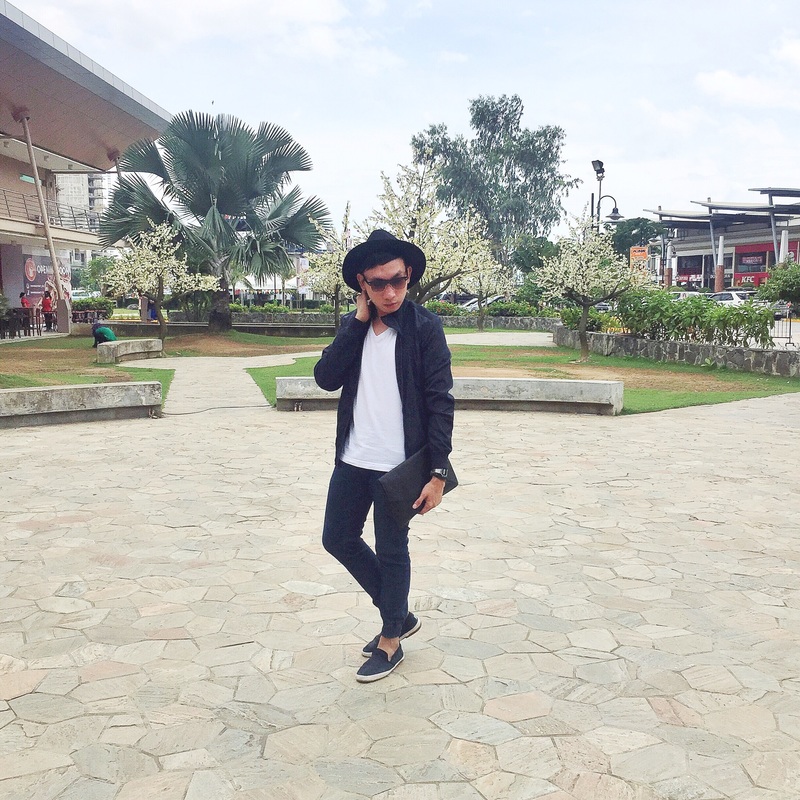 When it comes to fashion there are no rules, but you can hold on to several key elements especially when you create your ideal monochromatic outfit. To those who just didn't hear the fashion term, mono means "one" and chromatic means "color" which simply means wearing separate clothing of one color that has different style, shades to get that overall toned look. Definitely there's no secret in getting that monochromatic look just the right pieces and accessories to draw some attention and details.
In this monochromatic @f21philippines inspired look where there are different shades and textures of black within this outfit. This always works as I create a more depth of black toned ensemble without making it dull or boring when I layer things up. It can also add some highlights on the accessories I wore that make it look modern.  For this outfit, I opted to pair this cool black nylon jacket which suites well to my black jogger pants. This will make the white v-neck shirt pops out its color looking minimalist. This will also emphasize the hat that matched well with the hand pouch which I wanted to highlight in this whole outfit.
This whole ensemble is great for midnight parties, cocktails or just plainly enjoying a cup of coffee but be sure to get on those fashion sense for more style tips.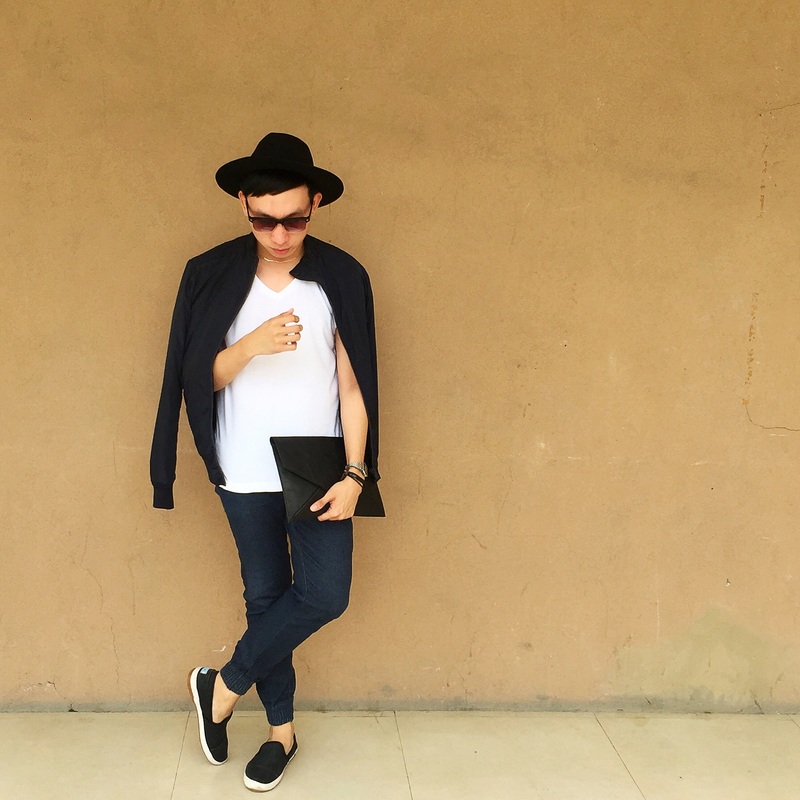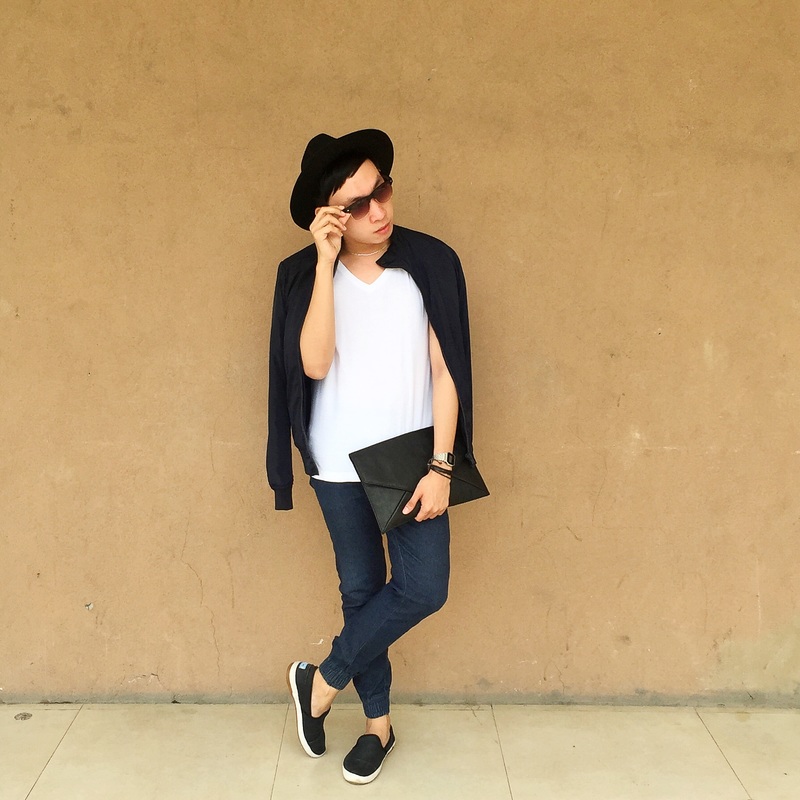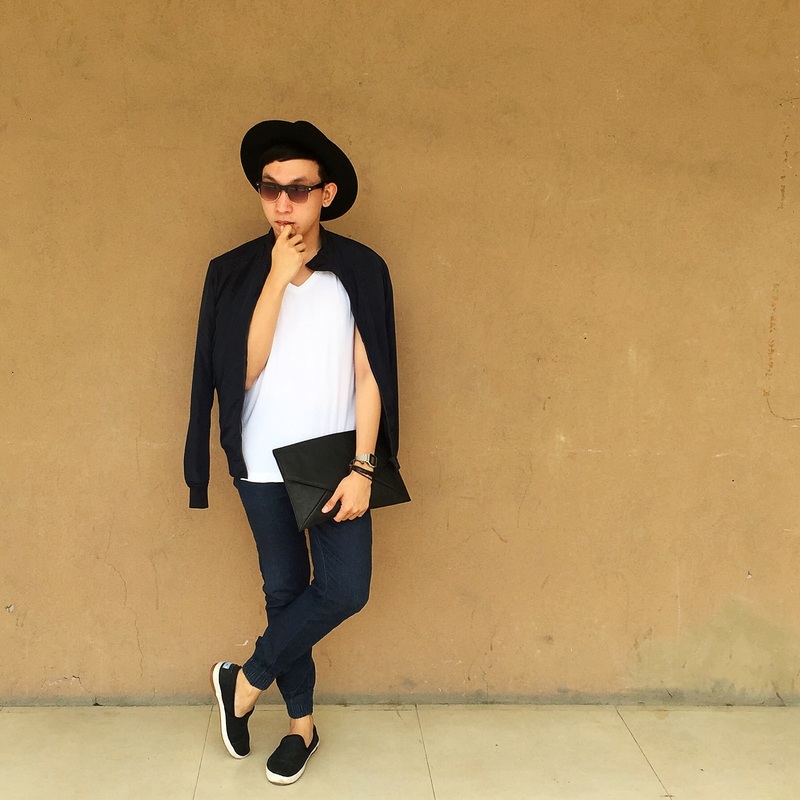 Hat, White Shirt, Hand Bag: Forever 21
Eye wear: Topman
Jacket: ZARA
Jogger Pants: Penshoppe
Slip-on:   Toms