When I was a kid, A month before the holidays I remember my Mama used to bring me to malls to do some shopping for Christmas presents. She never forget to always remind me to do it before Christmas rush to avoid long queues and heavy traffic. Since then, it becomes a habit that every year I do yuletide shopping ahead of time. Yes, I admit that I love buying new stuff specially for the yuletide season or during the holidays.
I get so excited when I try on my new pants, the scent of my new perfume or the feeling of sitting to my new couch and what makes shopping merrier are the sale and big discounts!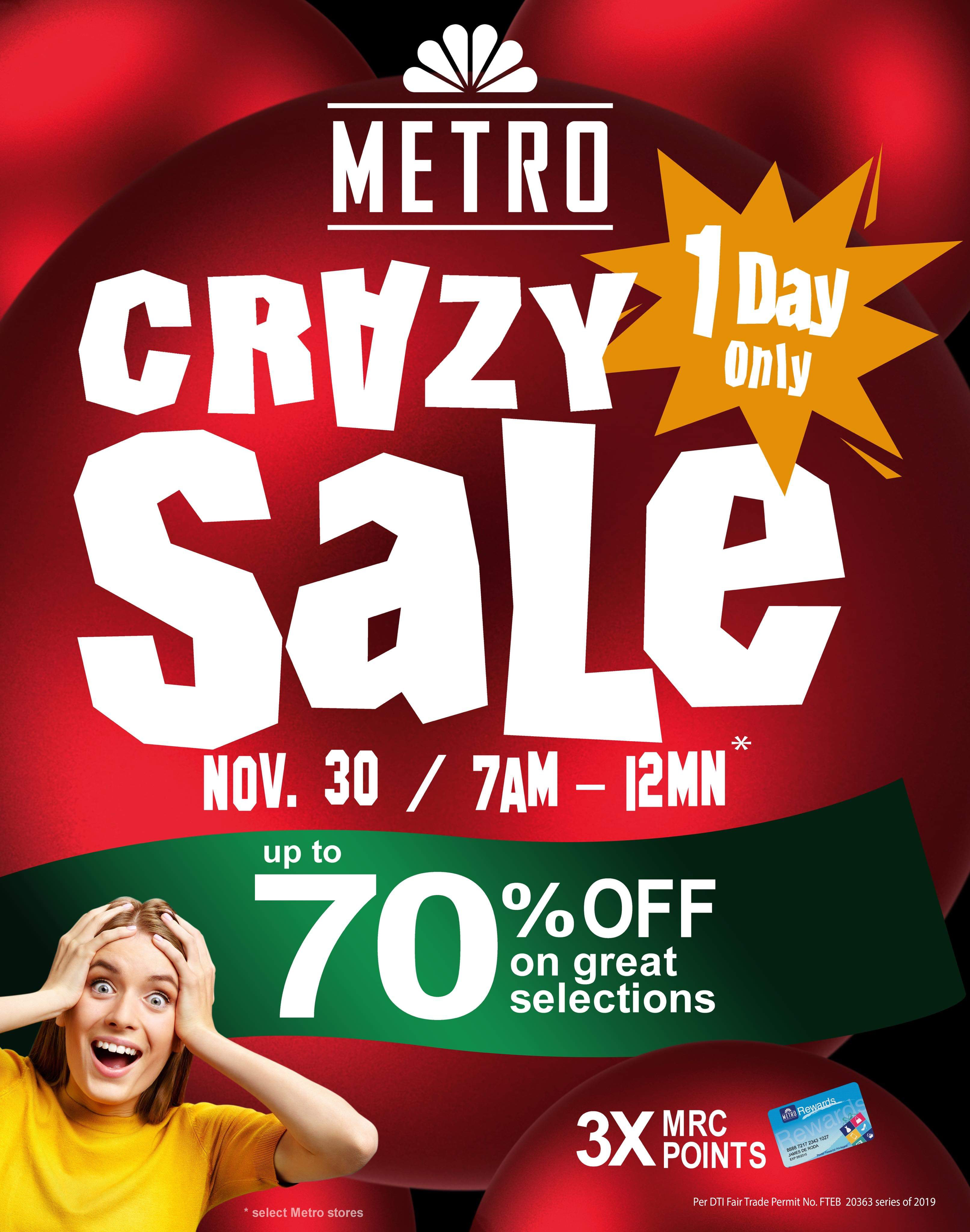 Speaking of discounts, it's that time of the year for the biggest Metro Crazy Sale this November 30, 2019 to all Metro Retail Stores nationwide!
Up to 70% off to all items! You better hurry coz this will be happening today till 12 mn!
Enjoy!