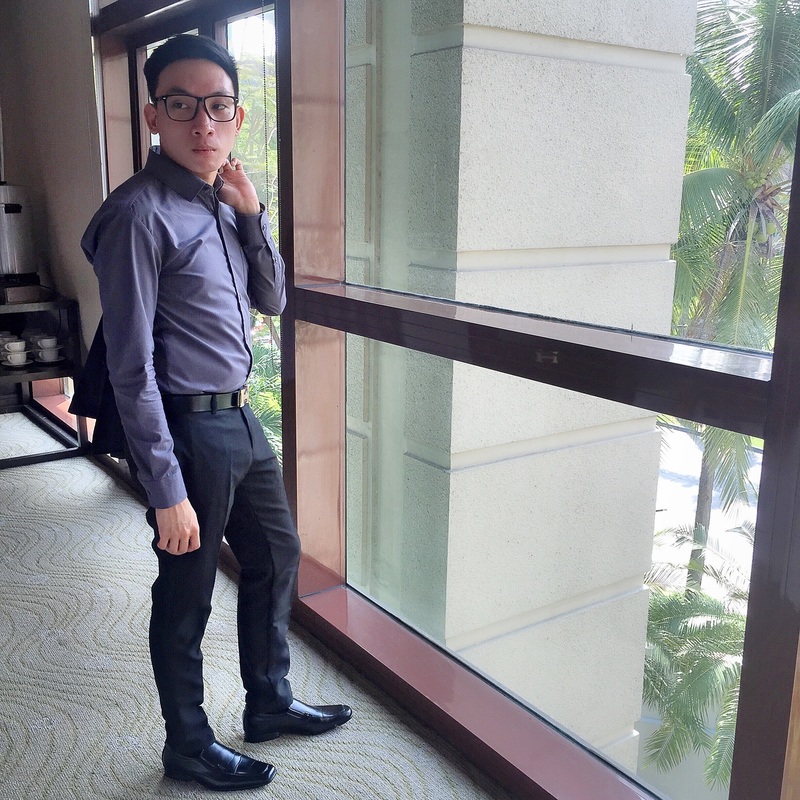 Every time I'm in an executive meeting I always think of 5 things just to wear smart: Dress shirt, Black slacks, belt, leather shoes and timepiece.
Meetings is my everyday life and when I'm organizing or attending it, I make sure that everything is settled and well manage. It is also important for me of what I wear on that event. It depends on my mood and what kind of meeting (venue, ambiance, agenda and such) the kind of look I want to achieve.
In this kind of meeting, I am inspired of the dark shades and suits of the west.
Looking and to wear smart (smart casual) is the key to get your ootd (outfit of the day) in mind. Everything should look crisp, fit and most importantly you are comfortable of what you're wearing.  A smooth fresh dress shirt, belt and slim fitted black slacks paired with black leather shoes. To complete the look a classic timepiece never runs out of style!
Top: Long Sleeves (Dansen); Belt (Rustans)
Pants: Black Slacks (Chancellor9000)
Footwear: Black Leather Shoes (MACO)