You already know by now that I'm more comfortable of being preppy. A nicely fit polo, skin fit pants or a tattered shorts paired with a nice slick boat shoes is just the right preppy ensemble. I know a perfect brand of boat shoes that best suits your style needs.
It dates back to Paul Sperry, an avid sailor and inventor, made his first pair of Sperry shoes after a fateful slip off of a boat deck in 1935. Inspired by this accident, he designed the CVO sneaker by carving grooves on a rubber sole, providing a non-slip grip to keep sailors safe on slippery decks. From a sailor's essential, Sperry's CVO has become an icon reaching beyond its original audience, inspiring countless style leaders and brands in the decades to follow.
When you mention Sperry these days, most people think of the leather Top-Siders. But the underrated Sperry CVO sneaker has an equally impressive legacy as the first shoe Paul Sperry made. This sneaker has become one of the only few truly iconic heritage sneakers around today due to its comfort, durability and timeless style.
Today, Sperry releases their newest collection .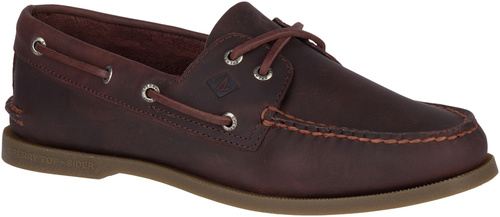 Authentic and Original
There's nothing like an original. The Sperry Classic Authentic Original has embodied our passion for the seafaring life for over 70 years, as well as passion for innovation that endures to this day. From classic, hand-sewn leather construction to modern materials and styles, the Authentic Original men's boat shoe continues to set the standard for comfort and style both in and around the waters.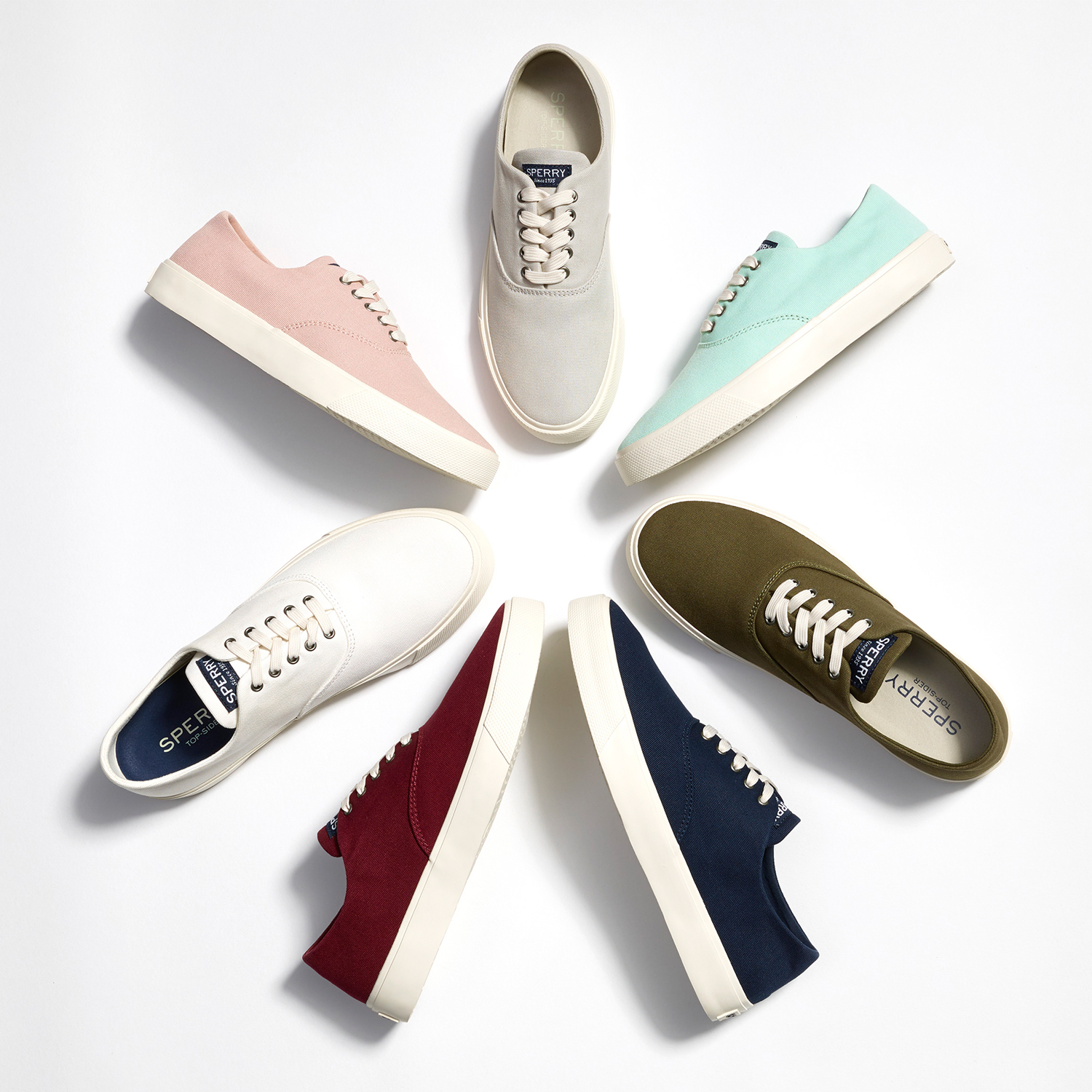 Captain's CVO
Meet the icon. In 1935, Paul observed the way his dog, Prince,  would run across ice during the frigid winter months without slipping. From there, he developed "Wave-Siping™," a traction pattern that mimicked the no-slip grip of Prince's paws. Add that to a clean, streamlined design, and we have the makings of a sure-footed shoe. This revamp of the original 1935 CVO design features re-engineered comfort while maintaining its clean lines— resulting to a shoe with lighter construction and an  even more flexible design so it easily bends with the movement of your feet.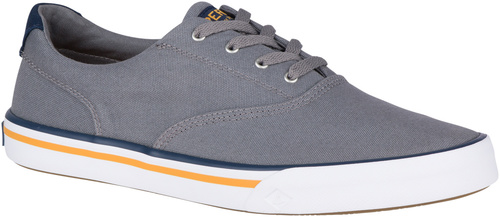 Striper II
The Striper silhouette gets lighter and more comfortable than ever in various colors and upper materials. Fine form meets  serious function, the Striper II is designed to be lightweight and flexible, with superior traction and wearability. Walk with confidence in rain or shine thanks to the Wave-Siping™ rubber outsole – that special Sperry bottom that prevents you from slipping. Plus, feet happily mold to the removable footbeds that grants all-day comfort.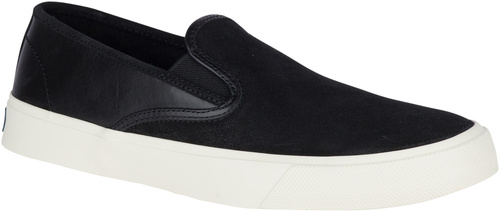 Captain's Slip-On
For those looking for ease of wear, a classic slip-on design is a staple! Sperry has updated its Captain Slip-On style with modern comfort—now with a lightweight outsole and a molded footbed that is also removable for you to dry it out! What most people love about this silhouette is its soft, abrasion-resistant lining that allows less time to break the shoes in, making your feet fell comfy sooner. Aside from high quality canvas, you may also opt for a leather slip-on material for a touch of class to your sneaker look.
To know more about these lovely collection. Check out www.sperry.com.ph or visit any of the 3 Sperry stores in the city located in Ayala Center Cebu, SM City Cebu, SM Seaside Cebu.