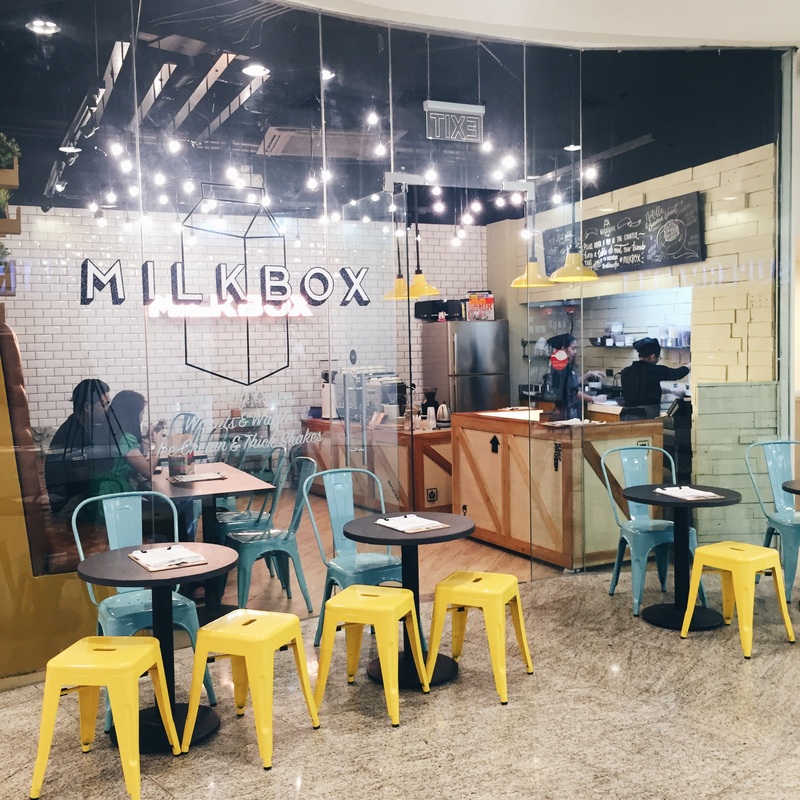 I'm enjoying my time here in Manila as I explore some of the "must – see, visit, try and eat". Now that I'm wandering in the big city, I tried to see what's new in Alabang and found out a coffee and dessert place that fits my sweet tooth cravings!
Nestled at the Lower Ground Level, New Wing, (ATC) Alabang Town Center. Milkbox offers an out of the box desserts that you will surely love! They serve special Wonuts (Waffle x Doughnuts) which are fried waffles to perfection and pimp them with cream and toppings,  Cwazy Shakes (specially made for milkbox by FIC with real milk) and their signature Waffle Sundae and Sandwiches (Freshly-made waffles topped with their signature ice cream) great for after lunch or dinner dates.
I really love their unique ambiance which is very casual for millennials. The place is just right and cosy to satisfy your sweet craving in every desserts and milkshakes you'll order.
If you're going into an all-out sweetness experience of their desserts you must try their bowl of freshly made waffle bed soaked in a yummy milk bath topped with a serving of recommended ice cream. Num!
Waffle Sundaes (P275- P 385)
Tres Leches Waffle Sundae
Espresso Belgian Waffle Sundae
Dark Chocolate Waffle Sundae
Wonuts (P210-P230)
Cereal Crumb
Blueberries and Cream
Earl Grey and Almond
Matcha and Dark Chocolate
Nutella Banana
Salted Caramel and Mango
Waffle Sandwiches (P270)
Bacon Jam and Cream Cheese
Potato Chip-Crusted Fried Chicken and Waffle Sandwich
Waffle Grilled Cheese Sammie with Rosemary Honey
Specialty Coffee and Ice Cream (P120 – P245)
Cwazy Shakes (P245)
Single Scoop (P95)
Double Scoop (P190)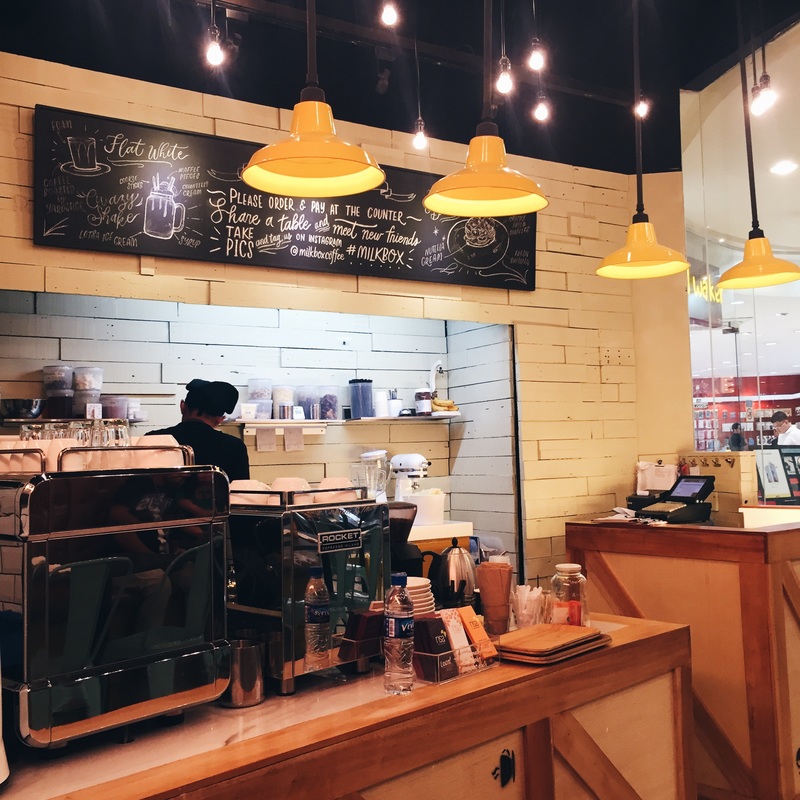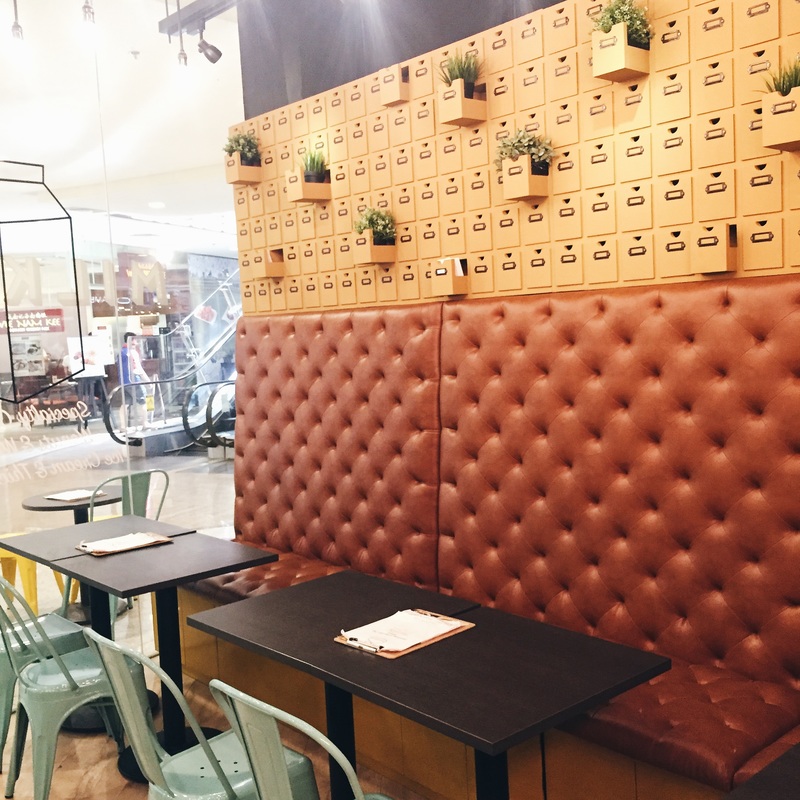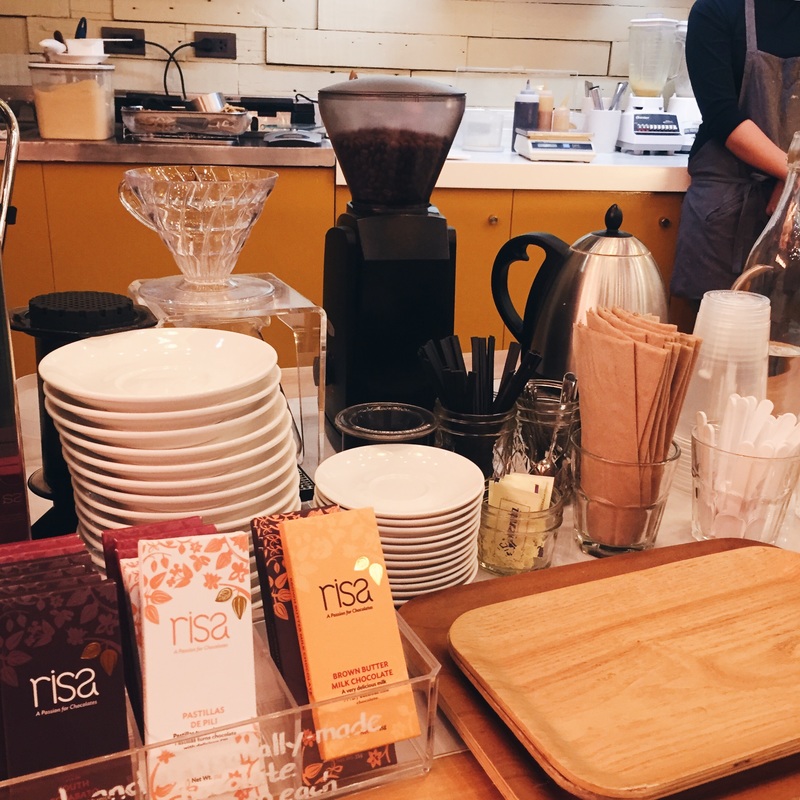 To enjoy and experience these out of the box desserts you can visit them at Alabang Town Center or you could also check out their instagram page @milkboxcoffee! Enjoy! #iamkimcharlie